Borderline Personality Disorder: 'Trying to Find the Middle Ground'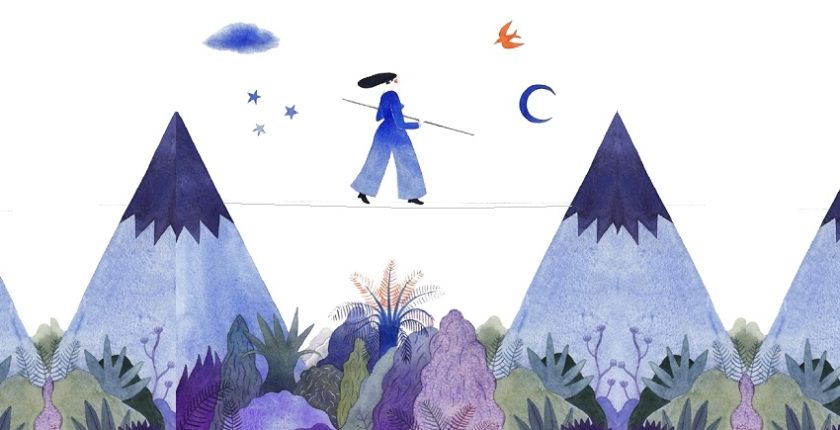 See Change Ambassador Lucie Kavanagh writes about BPD and the constant work to find middle ground. This article appeared in the Journal.ie.
EARLIER TODAY I believed that a friend was angry at me because his text message seemed less engaged than usual. I checked through the last few things I said to him and apologised for anything I thought might have been badly phrased.
When he didn't reply, I rang him and when he didn't answer I rang again. Only by sheer force of will could I step away from the phone at that point and wait. When my friend rang me back after a while to say that he had been driving and that there was no problem, I was proud of myself for not having rung six times or working myself into a complete panic attack.
I was proud but also tired. These "BPD moments" are a lot better than they used to be but I still feel angry at myself when they happen.
Intense emotions
Borderline Personality Disorder is about emotions. Those of us with it experience emotions more intensely than those without and hence they can be very difficult to calm or control.
Before I was diagnosed, hearing the term "emotional instabilty" was quite frightening, as indeed was the name "Borderline Personality Disorder". It took time to understand it in the context of who I am and what I've experienced.
Without a diagnosis or understanding, all I could ever do was use any means possible to calm the constant onslaught of thoughts and feelings and all this did was lead to unhealthy and harmful coping mechanisms and a breakdown that lost me my career.
Trying to find the middle ground
For me, BPD is constant work to find the middle ground. My emotions can feel inaccessible and numb, which has led to a separate diagnosis of depression, or they are overwhelming and almost impossible to regulate.
I say almost because DBT therapy has taught me numerous skills to help with this. DBT is a therapy developed to help specifically with emotion regulation. It teaches skills to regulate emotions, to tolerate distress without harming ourselves, to communicate effectively with others and for me, one of the most important aspects, to be able to identify what I am feeling and why.
These skills are invaluable. Medication will not cure or treat BPD although it can often help with symptoms. I take antidepressants and anti-anxiety medication and these are a further support in working through the constant stream of worries, urges and thoughts in my head on any given day.
It's nearly four years since I was diagnosed with BPD and in that time I have faced myself and my past, lost a cherished career and found myself in pretty dire financial difficulties.
A reason why I struggle
However for the first time I have also found explanations – that no, it isn't just me, that there's a reason why I struggle. Explanations for the overwhelming feeling of not belonging to the world, for the fight that never seemed to have a concrete start or finish.
There's also a sense of finding the positives – the strength needed to meet the challenges, the empathy that brought me into the caring profession and will always keep me there to some degree. Even that lonely sense of never fitting in has benefits – to see other options and not be afraid to stand alone.
These things help to keep a glimpse of that emerging self-identity, hard won and greatly cherished.
I don't see my personality as fundamentally flawed. As much as I judge and fight myself, I also see that a mixture of experiences and factors made it difficult to live in my skin but my personality is me. The long years of struggle have shown me that I can't escape it and one day, I hope, I'll no longer want to.
Lucie Kavanagh worked as a social care worker for 20 years and after a career break for health reasons is now looking towards working with animals. She volunteers as a See Change Ambassador and blogs about her mental health Blogspot.