"Creating collaborative care: a multi-partnership approach" -10th European Congress on violence in Clinical Psychiatry, October 2017, Dublin
August 31, 2017

Category:

Blog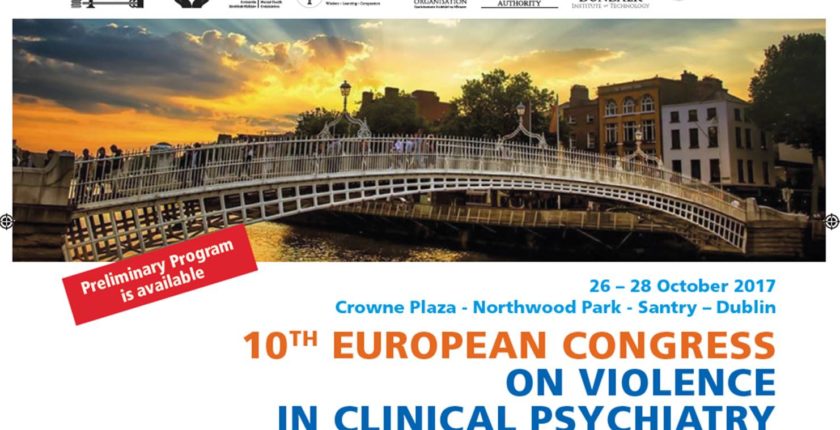 26 – 28 October 2017 
Crowne Plaza Hotel, Northwood Park, Santry – Dublin
Co-organized by the European Violence in Psychiatry Research Group (EViPRG) & the European Network for Training in the Management of Aggression (ENTMA08), and with due reserve is a World Psychiatric Association (WPA) co-sponsored meeting.
Prof Harry Kennedy Clinical Director, Central Mental Hospital (Ireland)  is a keynote speaker along with other international presenters.
The conference organisers invite  psychiatrists, practitioners, psychiatric mental health nurses, psychologists, health scientists, educators, trainers, researchers, managers, and policymakers engaged in the prevention, management, research into violence and aggression in mental health and intellectual disability settings to submit an abstract and / or attend the 10th European Congress on Violence in Clinical Psychiatry.
See further detail here including keynote speakers  and  for submission of abstracts and registration go to www.oudconsultancy.nl
Discounted rate available for College members ONLY –
Members of the College of Psychiatrists of Ireland can register for the congress at a special rate of €480 for 3 days which is 20% off the full delegate conference fee.
Please email Lauren Doherty to avail of the special delegate rate at ldoherty@irishpsychiatry.ie