'I am more than just a person with a mental health problem'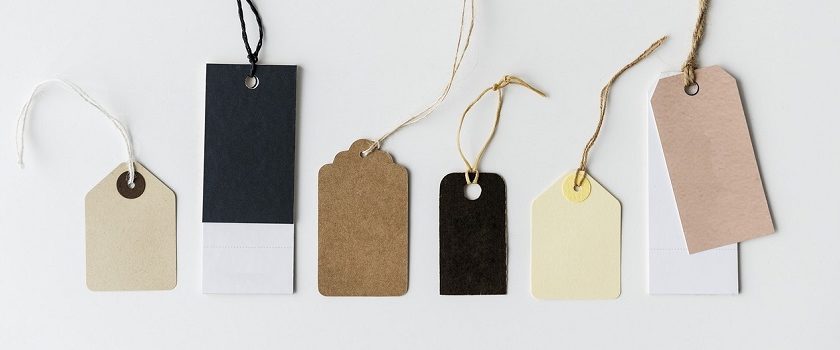 A 23-year-old woman who was diagnosed with borderline personality disorder (BPD) has been talking about her experience in an effort to break down the stigmas associated with mental health issues.
This article by Sasha Brady appeared on Independent.ie on 30/04/18.
Dark moods, self-harming and attempts at suicide were a feature of Siobhan Brady's teenage years. At one stage, the 23-year-old from Ceblridge, County Kildare, felt like there was no escape from the depression that engulfed her.
My depression took over my life and I slowly but surely began on a self-destructive path of self-harm. I became addicted, thinking non-stop about my next fix, the next cut, the next moment I could truly feel alive. I was in my own personal black hole, my own personal hell, alone, isolated, confused and broken."
Siobhan said she was "one of the lucky ones" who was able to access adequate mental health services as a teenager.
She was initially admitted to hospital with a stomach condition. Doctors, however, soon realised that her stomach condition was being aggravated by stress and anxiety.
They confirmed that the cause of her problem was mental, rather than physical, Siobhan was then advised to attend counselling sessions.
"That's how I got into the system," she told Independent.ie. "I was transferred to my local Child and Adolescent Mental Health Services (CAMHS) and began counselling services. If you're in the system, it's great. But it's the getting there that can be difficult for a lot of young people."
As a teenager Siobhan was diagnosed with Borderline Personality Disorder. When she was in hospital at 17, she was surrounded by people who were going through similar mental health issues and it was the first time that she understood that what she was going through was more common than she imagined.
"It was the first place I ever felt accepted or normal, where I could be myself. I realised that I wasn't alone," she told Independent.ie.
Siobhan said that being diagnosed with BDP changed her life for the better but dealing with it was an adaptive process. It took a while before she was able to free herself from the dark moods that consumed her.
"My depression and self-harm were controlling my life, not me, not Siobhan but this horrible depression and self-harm. Being diagnosed with BDP changed everything maybe not in a positive way in the beginning," she said.
"I began to question the merits of my diagnoses. I began to wonder if this diagnoses would be correct. I reverted back into my black hole created by my depression. This scary and dark place was the only place I truly felt secure and safe.
"Despite my depression, self-harm and BDP taking control of my life, turning it upside down it was within these issues where I felt safe, secure and in many ways like I belonged. My mental health problems changed my whole life, took away the real me, changed how people saw me, treated me and acted around me. It took away my personality and the very person I was.
"But those things made me a stronger person, introduced me to something many people experience yet are too ashamed to speak about. And most importantly it has helped me to become the person I am today, not a person with a mental health problem but a person just like anybody else but with the added knowledge of experiencing a mental health problem."
Siobhan was prescribed medication which helped keep her mood stable. She also attends regular counselling sessions and credits talk therapy with helping her on the occasions when she feels low.
Medication definitely isn't for everyone but it has worked for me. Everyone's needs are different and it was a lot of trial and error before I discovered what made me feel better," she said.
Siobhan is heavily involved with Celbridge Athletic Club and also trains young people in athletics. The sense of community and belonging at the club has been rewarding and Siobhan said nobody has ever "judged me or looked down on me. I receive nothing but support from coaches and athletes alike."
Support from family and friends is also hugely important to Siobhan.
"The very people who I screamed at, cursed at, told them I hate them and asked them to just let me die, they are the very reason I am still here today," she said.
Something as simple as a text message from her sister-in-law, a shove from her brother or a smile from her father can make her day better.
Siobhan is committed to normalising her condition and turned to blogging to share her experiences with others, the good and bad days, in the hope that anyone going through a similar experience will find comfort or empowerment in her words.
Siobhan is an EMT (Emergency Medical Technican) student with a degree in Applied Social Studies from Maynooth University. She also advocates as an ambassador for See Change, an Irish organisation that works to end mental health stigma. As creator of the 'Label Jars Not People' initiative, Siobhan is dedicated to working with people to change minds about mental health.
"Hearing other people's stories of hope made me realise that I am more than a person with a mental health problem and I can do more than just overcome my mental health problem, I can help those who are struggling.
"I feel that being given a mental health problem was like being given a reason to live. It was like I was given a challenge in life, a challenge I could overcome or a challenge I could let consume me. I chose to try and overcome my challenge which has only led me to becoming a stronger person in life."
In May 2018, See Change and its partner organisations will roll out the sixth annual Green Ribbon campaign to End Mental Health Stigma. 500,000 Green Ribbons will be distributed nationwide and free of charge in conjunction with hundreds of local and national events to encourage a national conversation about mental health.
If you have been affected by any of the issues raised in this article please go to our Public Information section for further information.