Inadequate access to mental health services for people with autism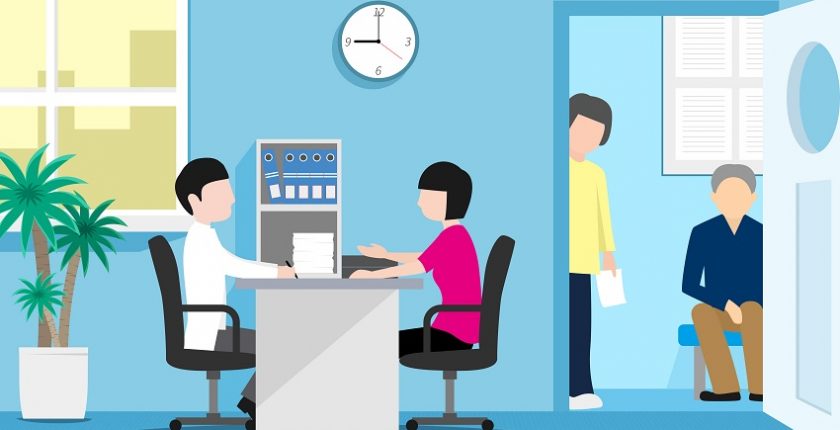 The current lack of access to child and adolescent mental health services in Ireland for young people with autism is a clear breach of the UN Convention on the Rights of People with Disabilities and must be addressed as a priority, the 2019 Spring Conference of the College of Psychiatrists of Ireland heard.
This article was written by Priscilla Lynch and was published in the Medical Independent on 26/04/19
During a dedicated session on autism spectrum disorder, Mr Adam Harris, founder of autism advocacy organisation As I Am, discussed the need to make mental health services more inclusive, respectful and accessible for autistic people.
Stigma is a huge issue in autism and a key barrier to seeking a diagnosis and help, he noted. The presentation of autism is also very diverse, unlike the common preconceptions of the condition, and one-in-65 students in Irish education have a diagnosis of autism, Mr Harris stated.
He said people with autism are more at risk of having mental health issues, yet find it harder to access services, with an over-focus on their autism when they do access them, leaving mental health conditions under-diagnosed and under-treated. He also contended that there is an over-focus on children's services, when adults with autism need as much, if not more, help.
Mr Harris outlined the key findings of a newly-published survey carried out on behalf of As I Am, which found that Irish people strongly support the education of autistic people in mainstream schools and have a lot of goodwill but low levels of understanding on many autism issues.
"The critical finding of this survey is the gap between public support for inclusion and reality. Despite positive public sentiment, over 85 per cent of autistic people are under or unemployed, autistic people are up to nine times more likely to die by suicide. Social isolation, particularly among autistic adults, remains a norm. The people's attitudes are ahead of the Government's efforts to include autistic people. For over five years, the Government have allowed successive Autism Bills and proposed strategies to languish on the floor of the Oireachtas, whilst at the same time assuring the community of its support," he said.
Mr Harris called on the medical profession to "please believe us, please listen to us", and called for more medical education on autism and for medical services to be more accommodating to their autistic patients.
Also speaking during this session, Dr Marc Woodbury-Smith, Clinical Senior Lecturer and Honorary Consultant Psychiatrist in Newcastle upon Tyne, UK, said that as autism has many common comorbidities, these patients need a tailored, individualised approach, with early diagnosis and appropriate intervention linked to better long-term outcomes. However, he warned against over sub-specialisation and services operating in silos, as this means patients have to see many different services to be treated, which in reality does not work well.
Dr Woodbury-Smith said prescribing should be about treating "vulnerabilities as opposed to autistic symptoms".
He stressed the need to believe patients when they said they had autism, and pointed out that, like so many other health services, GP surgeries are a hostile environment for patients with autism, therefore some effort must be made to facilitate their needs.
"Adults with autism are under-represented in screening programmes and the reason is they are not going to their GP because they cannot cope in that environment. We need to try to facilitate them so they can cope and reasonable adjustments may be relatively minor things like lighting and noise, but it really needs to be done," he told the Medical Independent (MI).
The last speaker in the session, Prof Louise Gallagher, Chair of Child and Adolescent Psychiatry, Trinity College Dublin, spoke about how new discoveries in the neurobiological underpinnings of autism (altered white-matter development, etc) are increasing the knowledge base on this condition and informing the development of new therapies.
She commented that while pharma companies are very keen to use this information to develop new treatments and therapies, "we are not going to find a very simple treatment for complex conditions and service access is currently a bigger challenge".
"We already have significant needs about trying to appropriately treat the mental health comorbidities of autistic people and our services are challenged to do that. In the context of all the pressures we have on delivering healthcare services and mental health services, how do we address the needs of autistic people more generally in the face of expanding needs and limited resources," she told MI, adding that GP education needs to be more focused on autism.
Prof Gallagher pointed out that psychotropic prescribing and polypharmacy are common in people with autism, leading to increased negative physical heath risk factors such as seizures, cardiometabolic side-effects and poor lifestyle behaviours.
"The main message is that we are currently using drug therapy to treat comorbidities. We are challenged in differentiating between comorbidities and autistic symptoms and there may be a lot of relationships between those, either on a psychological level because an autistic person is challenged in their environment, and that might be stressful and might induce anxiety or depression. Similarly, we are challenged, as people with autism may respond differently to the drug therapies we are prescribing but it is really important that we are making efforts to treat autism comorbidities, because we know from recent epidemiological studies in Scandinavia in particular that suicide is a very significant cause of premature death in autistic people without intellectual disability, in addition to factors such as cardiovascular disease and cancer."
Prof Gallagher chairs the College's Autism Special Interest Group, which is currently working on putting together a position paper on mental health service provision for these patients that it hopes to publish next year, she confirmed to MI.