Irish Healthcare Awards – Open for entries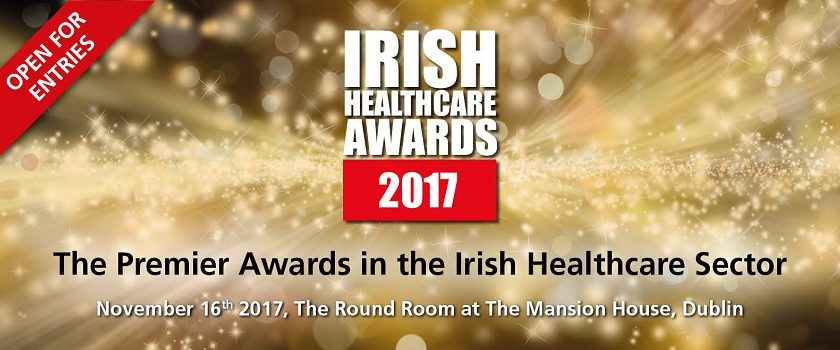 Applications for the Irish Healthcare Awards 2017 close on June 30th
Hosted by Irish Medical Times and its publisher MPI Media, the Irish Healthcare Awards celebrate innovation, excellence and achievement in the Irish health system and recognise projects and individuals that have made a positive contribution to patient care.
Now in their 16th year, this year will see the introduction of a number of new categories, to further reflect the breadth of innovation, excellence and achievements of all those working in the health service.
Winners will be announced at a gala event in Dublin's historic Round Room at the Mansion House on November 16th 2017, presented by broadcaster and journalist Chris Donoghue.
The deadline for entries is the June 30th. To enter please visit the Irish Healthcare Awards website.