Irish Independent: 'Mental health tsunami' as children struggle with lockdowns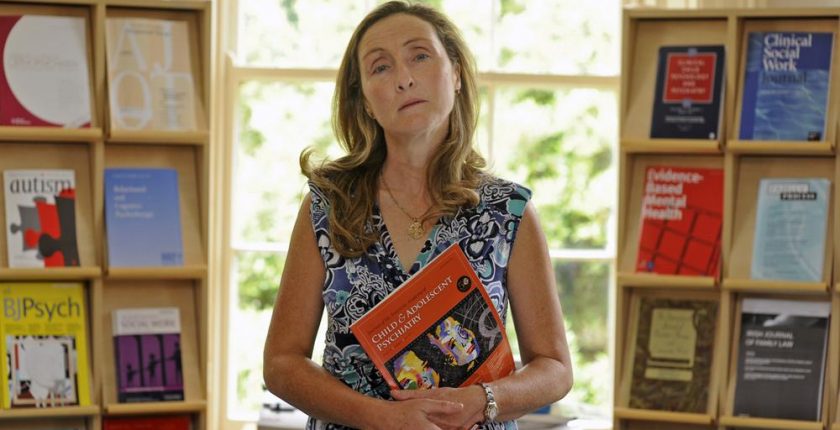 Professor of Child and Adolescent Psychiatry at UCD School of Medicine Fiona McNicholas speaks with the Irish Independent about the surge in families of young people with mental health problems seeking psychiatric help.
Read the excerpt featuring Professor McNicholas from the Irish Independent article below. Read the article in full here.
The article discusses predictions of a "mental health tsunami", a phrase increasingly used in the media to describe the potentially overwhelming increase in referrals to specialist mental health services that will follow the pandemic. The term is also used in the article, Mental health impacts of COVID-19 in Ireland and the need for a secondary care mental health service response, featured in the "Mental Health and Covid-19" special edition of the College journal, the Irish Journal of Psychological Medicine, for which Professor McNicholas served as guest editor.
Speaking on the strains the pandemic has already placed on the Child and Adolescent Mental Health Services (CAMHS), Professor McNicholas outlines the situation as it stands, and the potential future consequences, for staff and patients alike, if resourcing of these services is not given immediate attention:
CAMHS has seen a similar jump in numbers at the Lucena clinics, which provide mental health services for a catchment area of 260,560 youths in and around Dublin.

Professor of Child and Adolescent Psychiatry at UCD School of Medicine, Fiona McNicholas, said there was initially a reduction in referrals to all five of the Lucena clinics in Dublin and Wicklow at the start of lockdown and over the summer months. But from September there has been a 50pc rise in referrals compared with the previous year, with rates in November increasing by 180pc.

She said it is unclear whether this reflected mental health difficulties not seen due to the initial stay-at-home lockdown orders, a deterioration in pre-existing conditions, depletion of resilience or new onset mental illness.

She said publicly available data is unavailable in Ireland which would be crucial for the examination of the profiles of new cases.

"There's a sense anecdotally by clinicians of referred cases being more urgent, clinically complex, with higher numbers presenting with suicidality, self-harm, and eating disorders," she said.

"We are coming from a position pre-pandemic where CAMHS services were recognised to be underfunded and under-resourced, access to mental health beds sub-optimum and huge gaps in out-of-hours specialist services."

She said the effect of the pandemic on the short-staffed child mental health sector "creates the perfect storm for staff burnout".