Irish Times: Prisons and mentally ill people – time for an inquiry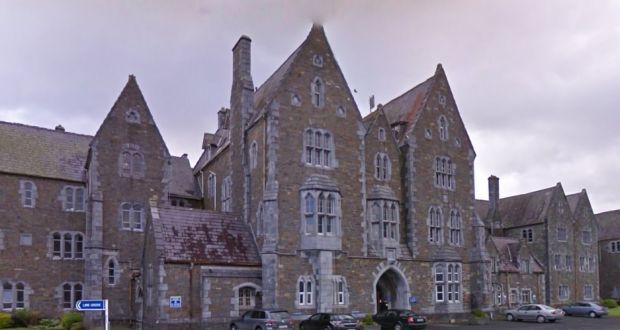 Calls for enquiry into historical coercive confinement in psychiatric institutions need to extend to our current system, one that stigmatises and ultimately punishes those with severe mental illness. Senior Clinical Lecturer in Forensic Psychiatry Dr Conor O'Neill, Clinical Lecturer in Forensic Psychiatry Dr Damian Smith and Clinical Professor of Forensic Psychiatry Harry Kennedy, all of Trinity College Dublin, write to the Irish Times to highlight how a reduction of beds in psychiatric facilities has led to a replacement system whereby people with mental illness are remanded in prison instead of obtaining the care they need and deserve.
Sir, – Eoin O'Sullivan and Ian O'Donnell (Opinion & Analysis, February 9th) describe psychiatric hospitals as "the single greatest contributor to coercive confinement in mid-20th-century Ireland where tens of thousands were involuntarily detained . . . conditions and quality of care were often appalling".
They argue it is time for an inquiry into the care and conditions provided, similar to ones into mother and baby homes, industrial schools, and the Magdalene laundries.
From 1950-1970, the population in the Republic remained under three million. Almost 20,000 people were in psychiatric hospitals each day (60 patients per 10,000 population). Ireland's population is now almost five million but psychiatric beds are down to two patients per 10,000 population.
Part of the "network of coercive confinement" described by the authors was prisons.
From 1950-1970, the prison population was under 800 (two inmates per 10,000 population).
This number has greatly increased. Of 4,017 prisoners on November 30th, 2019 (eight inmates per 10,000 population), 95 per cent were men, mainly under 35.
Of new committals to Ireland's main remand prison at Cloverhill in Dublin, 4 per cent have schizophrenia or related conditions, arrested mostly following relatively minor offences.
These young people present with psychotic symptoms such as hearing voices, which are often terrifying. Over one-third of these people are homeless. Many who need hospital admission remain in prison for many months due to a lack of capacity in HSE mental health services.
To echo the words of your opinion article, they too are "involuntarily detained" in conditions that are "often appalling".
During the last 25 years, standardised mortality ratios have worsened year by year for people with schizophrenia in many international studies.
Ireland does not collect the information necessary to report these results but it is doubtful that we are doing any better.
By contrast, outcomes from cancers and other common illnesses have improved a lot.
Demedicalising psychiatry and relabelling it as mental health has not been a success. It is merely cheaper and can be summarised as structural neglect.
We have learned valuable lessons as a nation from previous inquiries about hiding away younger, poorer people at times when they are most vulnerable.
We are now repeating these mistakes regarding young homeless schizophrenic men and women who are repeatedly committed to remand prisons.
Why is there is no public interest or calls for inquiry into these aspects of modern mental health policy and its consequences? – Yours, etc,
CONOR O'NEILL,
Clinical Senior Lecturer in
Forensic Psychiatry,
DAMIAN SMITH,
Clinical Lecturer
in Forensic Psychiatry,
HARRY KENNEDY,
Clinical Professor
of Forensic Psychiatry,
Trinity College Dublin,
Dublin 2.