MedFest Mental Health Film Festival is back!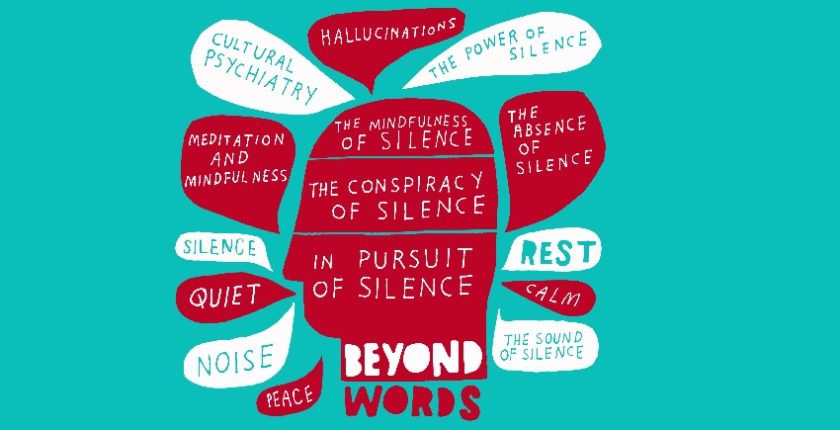 "Beyond Words" – A series of university-based events exploring the themes of communication and silence, and their importance within Psychiatry. 
Medfest, the medically themed one night film festival exploring medicine and psychiatry, will run in three Irish Universities in April this year.  The events will feature film shorts, debate, and discussion, along with complimentary refreshments on the night. Best of all, all events are completely FREE and open to everyone.
MedFest 2018 will be centred on the theme "Beyond Words" and will feature 3 short films exploring (i) the mindfulness of silence, (ii) the conspiracy of silence and (iii) the pursuit of silence.  Each event will host a panel made up of multidisciplinary experts from a wide range of fields including Psychiatry, Psychology, Counselling, General Medicine and Social Science. In conversation with the audience, the panel will set out to dissect and discuss themes covering the power of silence, the absence of silence, pathology and hallucinations, cultural psychiatry, meditation and mindfulness.  It is hoped that the films featured will not only stimulate debate and conversation on the power of silence, but will also encourage doctors to question their own preconceptions about the importance of communication in their field. 
We would love for you to join us for MedFest this coming April – please see below for further details on Irish events in 2018:
~ National University of Ireland Galway ~
Thursday, 5th April from 6pm  – 9pm  
Large Lecture Theatre, Clinical Sciences Institute, NUIG
Event updates HERE
~ University College Dublin ~
Thursday, 5th April from 6pm – 8.30pm
Room C004, UCD Health Sciences Centre
~ University of Limerick ~
Tuesday, 10th April from 7pm – 10pm 
Lecture Hall 0-016, GEMS Building, UL
Event updates HERE
MedFest was first brought to Ireland in 2013 by the Trainee Committee of the College of Psychiatrists of Ireland (CPsychI) in collaboration with their Trainee colleagues from the Royal College of Psychiatrists (RCPsych) in the UK, who pioneered MedFest in 2011. The success of MedFest's debut in UCD in 2013 has led to its expansion across five Irish Universities.
MedFest showcases the great potential for the Arts to contribute to medicine and the Trainee Committee of the CPsychI hopes to be able to continue their collaboration with the RCPsych to expand the model of MedFest further in 2019.
For further details, please visit http://www.medfest2018.com or contact Karen McCourt at the College of Psychiatrists of Ireland at kmccourt@irishpsychiatry.ie