Irish Times Opinion: Prof Brendan Kelly – Ireland Must Tackle its Mental Health Services Deficit Disorder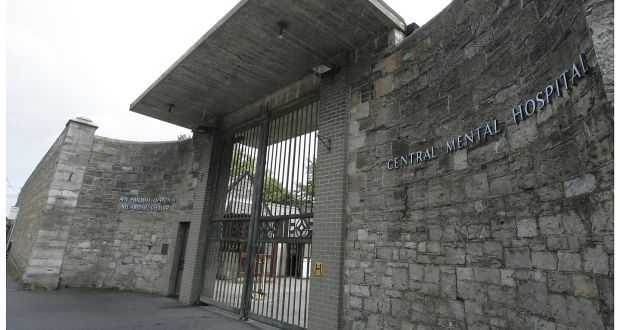 Writing in the Irish Times, this opinion piece by Brendan Kelly highlights some shocking statistics on the nation's mental health, and provides a clear and urgent call for change to the systems through which people seek medical help.
You can read the full piece, published on the Irish Times website on Tuesday 10th December 2019, here.
The case of a brain-damaged, homeless man who spent over a year on remand in Mountjoy Prison has sparked emotive debate around the complex mental health needs of the prison population, and in this particular case, those who have not been legally deemed eligible for involuntary admission. Looking at this example highlights the urgent reforms required across the mental health system in Ireland in its entirety, further illustrated with a number of specific examples wherein the system has failed some of the most vulnerable members of our society:
…the National Office for Suicide Prevention released figures showing that Ireland's suicide rate remains below the European average, but later that month an Oireachtas Committee heard that the rate among Travellers is six times that of the general population…in October, a mother who was severely mentally ill when she smothered her child was committed to the Central Mental Hospital, only to have her case brought back to court the following day because there was no bed. And another Oireachtas Committee heard that just over half of the staff recommended for child and adolescent mental health services are in post, with almost 2,500 children on waiting lists.
Prof Kelly was keen to point out that although change has been discussed at length by government over the past number of years, implementation of meaningful action falls far short of what is required, something Kelly refers to using the headline phrase "Mental Health Services Deficit Disorder".
The article includes statistics on a myriad of issues including youth suicide, the risks of harm to mental health on consumption of alcohol and drugs, homelessness and the number of forensic psychiatry beds in Ireland – combining to demonstrate that Ireland is far from being a leader in these crucial areas:
Our suicide rate among 15- to 19-year-olds is the ninth-highest of 33 European countries…people with mental illness remain at increased risk of homelessness and poor physical health. Men with schizophrenia die 15 years earlier, and women 12 years earlier, than the rest of the population.

Mental Health Reform recommends that "a cross-departmental agency approach is essential. This must be complemented by the required investment and resourcing". The HSE has made progress in these areas in recent years, but deeper, broader commitment is needed from outside the health service…. Today, Ireland has just 103 secure forensic beds, one of the lowest per capita rates in Europe….
The key take-away here is that the revisions to the Mental Health Act, 2001, urgently need to be put in place to support those found to lack full capacity with regard to decision making:
Implementing these changes requires cooperation across multiple government departments, all our public services, and – most of all – politicians and the public. The HSE does the best it can with the resources it has, but broader commitment is needed if we are to avoid a bad case of implementation deficit disorder.
Brendan Kelly is Professor of Psychiatry at TCD.