Press Statement: College backs the use of PROTECT questionnaire for screening mental health difficulties in refugees and migrants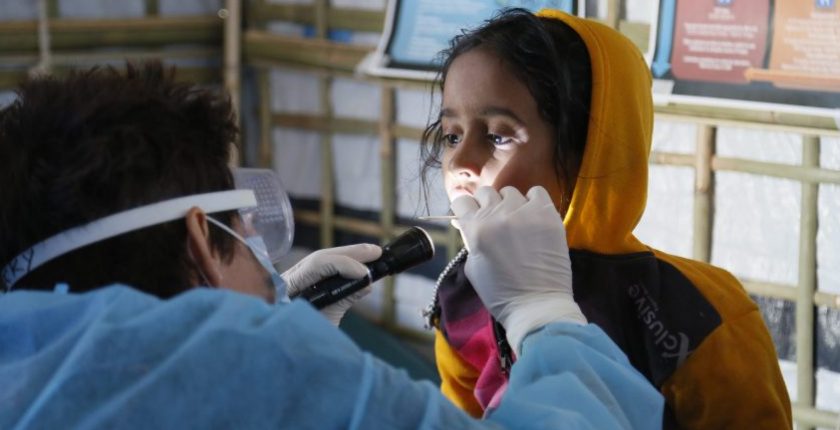 Press Statement January 21st 2019
College of Psychiatrists backs the use of PROTECT questionnaire for screening mental health difficulties in refugees and migrants.
The College of Psychiatrists of Ireland recently met with Safetynet Primary Care, who provide mobile health assessments and screening to newly arrived migrants and refugees across Ireland, to discuss the utilization of preliminary mental health questionnaires.
Dr John Tobin, Consultant General Adult Psychiatrist and member of Spirasi Board of Directors, Dr Helen Keeley, Consultant Child and Adolescent Psychiatrist, and Dr Rachael Cullivan, Consultant General Adult Psychiatrist, who authored the College position paper The Mental Health Service Requirements in Ireland for Asylum Seekers, Refugees and Migrants from Conflict Zones, met with Dr Maitiú ó Tuathail, Safetynet Clinical Lead, and Emma Coughlan, Safetynet Nurse.
Currently Ireland uses the PHQ4 questionnaire for the preliminary screening of migrants and refugees, prior to a full mental health assessment which is a time intensive undertaking. The PROTECT questionnaire is being rolled out across the EU and has been successfully trialled in Germany. The College agreed that PROTECT is a superior instrument to the PHQ4 and is useful in a busy clinic when time is of the essence.
The College noted however that, like the PHQ4 it is not a replacement for a full mental health assessment. It acts only as an indicator that mental health difficulties may be present. Its limitations as a diagnostic tool are well recognised.
Following the meeting the College wrote to Safetynet and the ICGP to endorse the use of the PROTECT questionnaire to help pick up underlying mental health difficulties in the refugee and migrant population.
ENDS