RCSI launches animation series to combat increasing levels of adolescent mental health issues in Ireland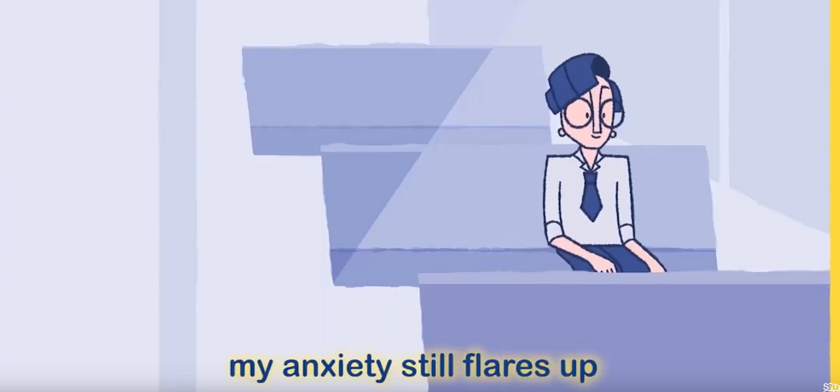 RCSI has today launched a digital animation series focused on issues related to the mental health of young people in Ireland.
The five-part series – funded by the HRB – features the voices and stories of young people who have experienced anxiety, bullying, not fitting in, depression and loneliness. It was designed in collaboration with the IADT, SpunOut.ie and the HSE.
Digital animation series
The animations' scripts directly draw from the real responses of young people in Ireland who participated in the RCSI research study. Each video animation presented consists of a composite of experiences from different young people in the study. By using the voices and real-life experiences of young people and the issues affecting their mental health, they present a story that is of, by and for young people.
The animations are available to view in both English and Irish through SpunOut.ie, as a resource for young people who may be struggling with any of the issues addressed.
The project was funded through a Knowledge Exchange and Dissemination Award from the HRB. These awards encourage researchers to use creative and innovative approaches to share the results or findings of HRB funded projects in a meaningful way with the people for who the findings matter most.
Mental health in young people
RCSI's 2013 'The Mental Health of Young People in Ireland' research study found that an estimated one in two young people will have experienced significant issues affecting their mental health by the age of 25 years, with one in three by the age of just 13.
Ireland's teenage suicide rate is the fourth highest among high-income countries, and one in five Irish children aged 11-15 years say they experience two or more psychological symptoms.*
Working to prevent and respond to early signs of poor mental health in youth is now recognised as one of the key health imperatives globally.
Commenting on the launch, Dr Helen Coughlan, Clinical Research Fellow at the Department of Psychiatry RCSI, said:
Being young in Ireland can be challenging. Findings from our research have shown that that many young people are struggling with stress, anxiety, low mood and a sense of isolation and disconnection from others. Oftentimes, they experience these issues privately and in silence without ever letting other people know.
"Working with our partners, the IADT, the HSE and SpunOut.ie and the HRB, we have been able to give voice to these shared experiences among Irish youth through this project. We hope that any young person who watches the animations will feel less alone and more able to reach out for support if they are struggling with any of the issues captured so sensitively in the animations."
Officially launching the series, Senator Lynn Ruane, said: "Promoting positive mental health amongst young people is an integral part of promoting mental health in the overall population. This initiative, undertaken by RCSI is a great way to encourage young people to fulfil their potential and cope with the challenges they face during this key developmental period and into the future."
Also welcoming the new initiative, David Quin, IADT lecturer in animation at the National Film School, said:
This project was a journey, and our students wholly appreciated the value of that journey. In addition to working with exemplary institutions, our students were able to take part in a project that will have a positive impact on the lives of young people in Ireland. We have created these animations keeping in mind that the best way to reach youth is by presenting messages in a relatable and accessible manner."
Dr Darrin Morrissey, Chief Executive at the Health Research Board said: "These are simple stories about complex issues, honestly told. I believe these animations will resonate with young people and I hope anyone who is experiencing anxiety, bullying, not fitting in, depression and loneliness can benefit from the key messages conveyed. I would like to congratulate everyone involved in this project which is an excellent example of how health research can be translated in an accessible way to benefit people's health."