The Lasting Legacy of the AHAI Campaign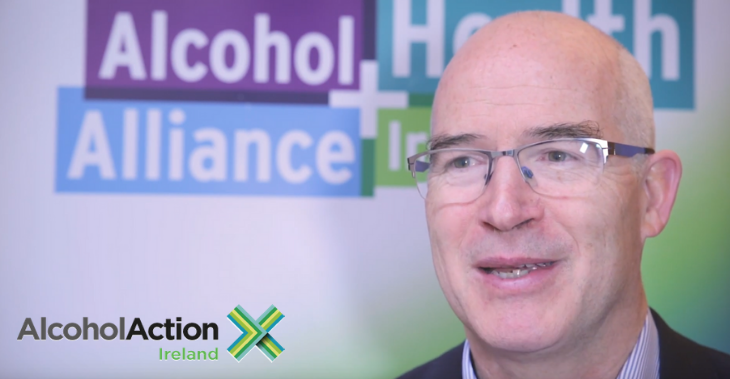 The Public Health (Alcohol) Bill 2015, was enacted on 17th October 2018.  In the below video, from the Alcohol Health Alliance Steering Group, we hear the reflections of those who contributed to the Alcohol Health Alliance Ireland campaign, of which the College was a part of, who brouth forth fundamental change to Ireland's attitude to alcohol consumption and continue to raise awareness for alcohol harm.
Dr Stephen Stewart, Consultant Hepatologist, Mater Hospital Dublin, looks after people with liver disease and other alcohol related illnesses at the frontline and can see the biggest change, in the reduction of the number of alcohol related fatalities.
"[Alcohol abuse] is something that has been getting worse in the last 15-20 years in Ireland, it's something we needed, something we've been desperate to have an impact on."
Dr Anne Hope, Trinity College Dublin spoke about the heightened awareness of the harms of alcohol: "The whole country was engaged in the debate and because of this there is now a huge awareness, people are talking about it much more. There is now a great awareness that the nation is part of"
Dr Bobby Smyth, Consultant Psychiatrist and Board of Alcohol Action Ireland, stated that the campaigns greatest legacy is the passing of the act itself:
"This is very important as Ireland has only ever considered alcohol as a source of tax revenue or maybe some criminal justice issues relating to it. Now we recognise it as a health problem. It's very important in changing how we think about alcohol and our relationship to it and hopefully the beginning of some positive change."
Donal Buggy, Head of Services & Advocacy, Irish Cancer Society agrees that the group of organisations committed to reducing alcohol harm in Ireland "will save lives, and that is the legacy".
Marcella Corcoran Kennedy, TD – Former Minister for Health Promotion shared the idea that the legacy of the campaign will be having brought about a realisation in Ireland. "Our relationship with alcohol has not been healthy in this country. We will now be more educated about the impact alcohol has on our lives. It's important our young people are protected from the influence of the drinks industry to turn them into drinkers."
Jillian Van Turnhout, Former Senator said the campaign saw advocates, civil society organisations, and health professionals spring together and change the dialogue around alcohol on being a commodity into a public health campaign. She hopes that the different groups can come together again on other campaigns and health issues for public good.
Alex White, Former Minister for Primary Care said the campaign proved that through persistence something can be done when people are determined, no matter how long it takes; "By bringing about action you can bring about change. This is campaign proof of that!"
John Higgins, Leading Advocate stressed that the passing of "the act will undoubtedly save lives."
The full benefits of the bill will show over a number of years. Young people will get a chance to grow up as normal children should..[without] alcohol waiting in the wings to pull them in to lead them into lives where alcohol becomes detrimental.