SCIENCE AND PSYCHIATRY
Online Spring Conference 2021
#PsychConf
Thursday & Friday, 25-26 March
Online via Zoom
12 CPD Credits Available
Thursday: 6 | Friday: 6
PROGRAMME
9:50 | WELCOME ADDRESS
Dr William Flannery, President, College of Psychiatrists of Ireland
10:00 – 10:40 | TREATMENT RESISTANCE IN PSYCHOSIS – IS CLOZAPINE THE ONLY GAME IN TOWN?
Professor Fiona Gaughran, King's College London
Chair: Professor Mary Cannon
10:40 – 11:20 | EPIGENETIC IN PSYCHIATRY: A BRIDGE BETWEEN OUR GENES & THE ENVIRONMENT
Dr Marta Di Forti, South London & Maudsley Foundation Trust
Chair: Professor Mary Cannon
11:40 – 12:30 | STUDENT MENTAL HEALTH – A NEW SUBSPECIALTY FOR PSYCHIATRY
Dr Michele Hill, University College Cork
Chair: Professor Mary Cannon
13:30 – 14:10 | THE RCPSYCH NEUROSCIENCE PROJECT
Dr Wendy Burn & Dr Gareth Cuttle, Royal College of Psychiatrists
Chair: Dr Aoibhinn Lynch
14:30 – 15:15 | AUTISM ACROSS ALL AGES: WHAT DOES A VULNERABLE BRAIN LOOK LIKE? CAN WE SHIFT BIOLOGY?
Professor Grainne McAlonan, King's College London
Chair: Professor Louise Gallagher
15:15 – 16:30 | INTERSECTION BETWEEN AUTISM, MENTAL HEALTH AND THE LAW
Dr Anthony Kearns, Consultant Psychiatrist in Forensic Psychiatry, Dr Elissa Dooley, Consultant General Adult Psychiatrist, Dr Peter Misch, Consultant Child & Adolescent Psychiatrist & Mr Adam Harris, CEO, AsIAm
Chair: Professor Louise Gallagher
10:00 – 10:30 | PALLIATIVE DEMENTIA: HOW CAN PSYCHIATRISTS HELP?
Dr Liz Sampson, University College London
Chair: Dr Mary Cosgrave
10:30 – 11:00 | 'IT STARTS COGNITIVE AND ENDS PHYSICAL'
Dr Regina McQuillan, St Francis Hospice & Beaumont Hospital Dublin
Chair: Dr Mary Cosgrave
11:30 – 12:15 | NEUROPSYCHIATRY & ACQUIRED BRAIN INJURY
Dr Nick Medford, Maudsley Hospital
Chair: Professor Jennifer Hoblyn
12:15 – 13:15 | THE LIGHTHOUSE PROGRAMME
Mr Gerry Byrne, Consultant Nurse & Child Psychotherapist, Oxford Health NHS Foundation Trust
Chair: Dr Alyson Lee
14:10 – 14:15 | ANNOUNCEMENT OF POSTER PRIZE WINNER
By Professor Geraldine McCarthy
14:15 – 15:00 | "AFTER THE GOLDEN AGE: WHAT IS MEDICINE FOR?"
Professor Seamus O'Mahony, Visiting Professor, Centre for Humanities and Health, Kings College London
Chair: Dr William Flannery
15:00 – 16:00 | MENTAL ILLNESS OR MENTAL DISORDER: DOES IT MAKE A DIFFERENCE?
Professor Tom Burns, Oxford
Chair: Dr William Flannery
16:00 – 16:30 | DISCUSSION & CLOSE
SPEAKERS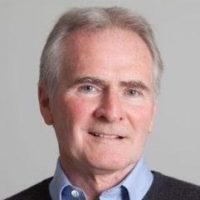 PROFESSOR TOM BURNS
Professor Emeritus of Social Psychiatry at the University of Oxford. His research was predominantly health services research in community psychiatry, particularly complex interventions. He has published six books and over 300 papers including RCTs of vocational rehabilitation, intensive case management, and Community Treatment Orders. These latter two appear to be utterly ineffectual but despite this are currently being introduced worldwide. He was awarded the CBE in 2006 for services to mental health care. He remains interested in the centrality of relationships in psychiatry and the need for increased rigour, and attention to, research in psychiatry.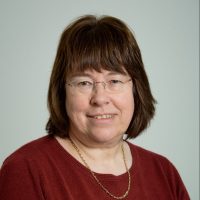 DR WENDY BURN
BM, MMedSc, FRCPsych. Wendy was appointed as a Consultant Old Age Psychiatrist in Leeds in 1990 and currently works part-time in a community post. Her main clinical interest is dementia. She held Regional leadership positions in this area from 2011 and was Co-Clinical Lead for Dementia for Yorkshire and the Humber Strategic Clinical Network 2013-16. She sits on National Groups for the planning of dementia care. She has been involved in the organisation and delivery of postgraduate training since she started as a consultant. She has held many roles in education including College Tutor, Training Programme Director, Director of Postgraduate Medical Education, Chair of Specialty Training Committee and Associate Medical Director for Doctors in Training. She set up the Yorkshire School of Psychiatry and was the first Head of School. On behalf of the Royal College of Psychiatrists she has been an examiner, a Senior Organiser of clinical examinations, a Deputy Convenor, Regional Co-ordinator for CPD and the Deputy Lead for National Recruitment. She was College Dean from 2011 to 2016. She became the Co-chair of the Gatsby Wellcome Neuroscience Project in 2016. In 2017 she was elected as President of the College and took office in June.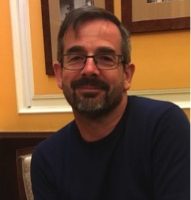 MR GERRY BYRNE
Consultant Nurse, Child and Adolescent Psychotherapist and Adult Psychotherapist. Mr Byrne is Head of Attachment and Perinatal Services for Oxford Health NHS Foundation Trust, the Infant Parent Perinatal Service (IPPS) and the ReConnect Service (Buckinghamshire). Gerry is Clinical Lead for Child and Adolescent Psychotherapy for the Trust for Oxfordshire and Buckinghamshire. He has worked in CAMHS for over 30 years, was lead nurse in the Inpatient Family Unit for many years, training in a wide range of evidence based assessment tools used in this field including the Adult Attachment Interview (AAI, 1996), the Ainsworth Strange Situation Procedure (SSP, 1996), the Parent Development Interview (PDI, 2004), and the Narrative Story Stem (2005). He provides expert evidence in legal proceedings on cases involving child abuse or neglect, assessment of parenting and where child placement is an issue. Gerry was an Associate Clinical Director of CAMHS from 2007-10 and continues to play a key role in the development of Specialist Services in Oxfordshire, Buckinghamshire, Wiltshire, Swindon 7 B&NES. He is the originator of the Lighthouse Mentalization Based Treatment-Parenting Programme, an innovative application of MBT, which aims to prevent child maltreatment by promoting sensitive caregiving in parents. In collaboration with Dr Michelle Sleed, Dr Nick Midgley and Professor Pasco Fearon at The Child Attachment and Psychological Therapies Research (ChAPTRe) team (a partnership between the Anna Freud National Centre and UCL) he is applying in the UK for research funding for a feasibility study for a RCT on the Lighthouse Programme. Mr Byrne is author of a children's picture book, All at Sea, published by Walker, about a little boy who has bad dreams following the arrival of a new baby. http://lighthouseparenting.net/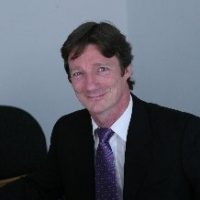 DR GARETH CUTTLE
Coordinates the Gatsby/Wellcome Integrating Neuroscience Project at the Royal College of Psychiatrists. Following a degree in Physiology at Cardiff, his postgraduate studies took him to Oxford, King's College, London and Bristol. While at Bristol, he co-created pioneering courses in Communication Skills and Teaching and Learning for Healthcare Professionals. Gareth worked for several years in Brazil where he was head of a cell biology and neuroscience research laboratory and taught health sciences courses at undergraduate and postgraduate levels. Gareth has been a medical science writer, editor and translator for academic journals and learned societies, as well as for the pharmaceutical industry, coordinating communications programmes and events for medical professionals.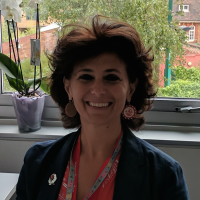 DR MARTA DI FORTI
MRC Clinical Scientist Fellow and Honorary Senior Lecturer at the Department of Social, Developmental and Genetic Research Institute of Psychiatry, and Honorary Consultant Adult Psychiatrist, Lambeth Community team, South London and Maudsley NHS foundation Trust. The clinical population Dr Di Forti cares for comprises young individuals suffering their first episode of psychotic disorders. Two thirds of the patient group has used cannabis before their psychotic onset. Therefore, her current clinical position plays a crucial role in inspiring her ongoing research. In 2004 Dr Di Forti was part of a successful grant application that supported the development of the Genetics and Psychosis (GAP) study. The GAP study collected data on 700 first episode psychosis patients and 400 controls. This study has so far generated 26 papers, as well as 8 PhDs including her own. Dr Di Forti is particularly interested in the role of cannabis use in psychosis and was the first to show that use of high potency types of cannabis e.g. "skunk" carries a higher risk of psychosis than use of traditional types. Dr Di forti now studies the interaction between cannabis use and genes predisposing to schizophrenia and how cannabis changes the epigenome. In 2012, Dr Di Forti was very pleased to be awarded the title of Visiting Professor at her alma mater in Palermo Medical School. She is an enthusiastic teacher and tries to stimulate in others the same passion for research that she herself feels.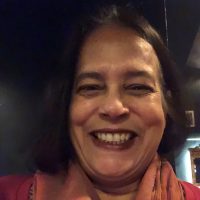 DR ELISSA DOOLEY
Trained as a General Adult and Liaison Psychiatrist in Dublin and currently remains clinically active within the independent sector providing locum services. Since retirement over two years ago Dr Dooley's schedule allows flexibility to focus time to her diverse special interests including Autism, ADHD, and most importantly advancing trainee education and wellbeing, drawing on her own higher professional qualifications in management and CBT.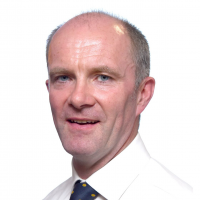 DR WILLIAM FLANNERY
President of the College of Psychiatrists of Ireland. From 2013 to 2017, he was chair of the Postgraduate Training Committee. He is a Consultant Psychiatrist in Addictions Psychiatry, having previously worked in the Midlands and is now based at the Mater and the National Drug Treatment Centre Hospital in Dublin.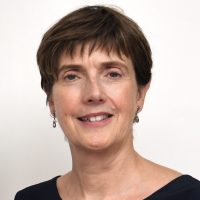 PROFESSOR FIONA GAUGHRAN
Professor in Physical Health and Clinical Therapeutics in Psychiatry at the Institute of Psychiatry, Psychology and Neuroscience, King's College London and the Director of Research and Development at the South London and Maudsley NHS Foundation Trust, where she is the Lead Consultant for the National Psychosis Service. Professor Gaughran holds fellowships of the Royal Colleges of Physicians in London, Edinburgh and Dublin and the Royal College of Psychiatrists. As part of her clinical role, Professor Gaughran is responsible for implementing new, evidence-based approaches to help people who have psychotic illnesses that have been resistant to treatment. Her research interests are largely focused on the interface between physical health and severe mental illness and on the management of psychosis. She recently co-edited books on "Treatment Refractory Schizophrenia" and "The Maudsley Practice Guidelines for Physical Health in Psychiatry". Professor Gaughran was named in the Web of Science "Highly-cited" list for 2020 reflecting multiple papers ranking in the top 1% by citations for their field.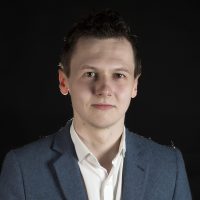 MR ADAM HARRIS
Social entrepreneur, Autism advocate and Founder-CEO of AsIAm.ie, an organisation committed to building a more Autism-friendly society in Ireland. Adam established AsIAm.ie based on his own experiences of growing up with Asperger's Syndrome, a condition on the Autism Spectrum. Today Adam addresses Autism issues in the media and at conferences, national and international. A Social Entrepreneurs Ireland Awardee, Adam also sits on the Board of Specialisterne Ireland and the NCSE Consultative Forum.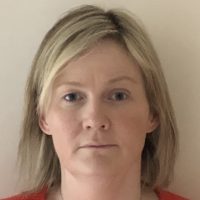 DR MICHELE HILL
Psychiatrist and University Lead for Student Mental Health and Wellbeing in UCC.  She has worked in three early intervention programmes, an MD in psychosis, training in Psychodynamic and Group Psychoanalytic Therapy and was appointed the Associate Director of Schizophrenia Research in Massachusetts General Hospital and Harvard Medical School during her fellowship training.  She is a firm believer in the importance of early intervention and stage appropriate holistic care in young people with mental distress and mental illness, and is leading out on a whole institutional approach to Student Mental Health and Wellbeing in UCC.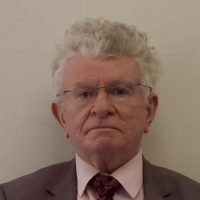 DR ANTHONY KEARNS
Consultant forensic psychiatrist in the mental health intellectual and developmental disability (FMHIDD) service of the National Forensic Mental Health Service of the Health Service Executive, based at the Central Mental Hospital, Dundrum, Dublin 14. He is Clinical Senior Lecturer in the Department of Psychiatry at Trinity College, the University of Dublin. Previously, after psychiatric training in Dublin and London, Dr Kearns had been a consultant forensic psychiatrist in the National Health Service of the United Kingdom and later in independent mental health services, and held academic appointments in London University and subsequently the University of Cambridge. He is a Fellow of the Royal College of Psychiatrists and a member of the College of Psychiatrists of Ireland. In his present post, his in-patient unit comprises of 9 patients but will expand to 20 when the new forensic service opens in Portrane. His service provides assessment and advisory services to colleagues in other psychiatric specialities around Ireland, mainly general adult and ID psychiatry, in addition to providing assessments for the courts and defence and prosecution lawyers. Dr Kearns participates in the NFMHS's on-call service to the Garda National Negotiation Unit, which typically deals with siege situations and to which he is called upon if there is concern that there may be a mental disorder involved. Dr Kearns has a particular interest in offenders with autism and has participated in a number of criminal trials where such defendants have been found unfit to stand trial or not guilty by reason of insanity. Dr Kearns has conducted a review of NGRI cases across the whole service, with emphasis on those since the introduction of the Criminal Law (Insanity) Act 2006.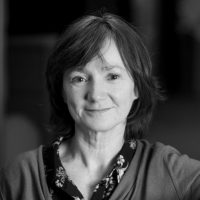 PROFESSOR GRAINNE MCALONAN
Professor of Translational Neuroscience based in the Department of Forensic and Neurodevelopmental Sciences, Institute of Psychiatry, Psychology and Neuroscience (IoPPN), King's College London. She studied Medicine at University of Cambridge and Imperial College London and completed a PhD in Behavioural Neuroscience at University of Cambridge. After clinical and research posts in the UK, she worked for over a decade in The University of Hong Kong before returning to the IoPPN. She uses MRI as a translational tool to link brain and behaviour in people with neurodevelopmental conditions such as Autism Spectrum Disorder (ASD); and to 'back' (and 'forward') translate to laboratory models. Her current research is informed by her work in the National ADHD and Autism Service for Adults at the South London and Maudsley NHS Foundation Trust (SLaM) and she is Clinical Disorders Cluster Lead for the NIHR-Biomedical Research Centre for Mental Health at SLaM and IoPPN. Prof McAlonan is a group leader within the MRC Centre for Neurodevelopmental Disorders at IoPPN and is a lead investigator within the EU-AIMS-2-TRIALS consortium – a European network hosting the world's largest grant for autism research. She is responsible for fetal/neonatal/infant brain imaging studies of children vulnerable to neurodevelopmental conditions and for pharmacology studies in adults with ASD. https://kclpure.kcl.ac.uk/portal/grainne.mcalonan.html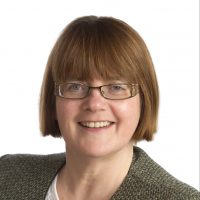 DR REGINA MCQUILLAN
Palliative medicine consultant at St. Francis Hospice and Beaumont Hospital Dublin. Dr McQuillan is an affiliated scholar of the Institute of Ethics at DCU and an honorary associate clinical professor at RCSI. Dr McQuillan has an interest in social inclusion and providing care for disadvantaged groups, such as people with limited English proficiency, Travellers, homeless people and people with learning/intellectual difficulties and also people who are deaf, or who have acquired hearing loss. Dr McQuillan has an interest in recognizing the palliative phase of dementia and frailty, including for those in nursing home settings.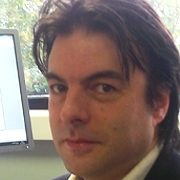 DR NICK MEDFORD
Lead consultant for the Lishman Unit, a national specialist neuropsychiatry inpatient unit at the Bethlem Royal Hospital, London, UK. The unit accepts patients with a range of complex and severe neuropsychiatric disorders, such as acquired brain injury, functional neurological disorders, and psychiatric complications of neurological conditions. He has previously been a Wellcome Trust funded research fellow at the Institute of Psychiatry, London, where he carried out a PhD using functional MRI to explore the neural basis of depersonalization disorder, and a visiting fellow at Yale University, USA. After this he was Senior Lecturer in Psychiatry at Brighton and Sussex Medical School, UK, where he was head of psychiatry teaching and the clinical lead for a regional neuropsychiatry service, before moving to his current post in 2016. He has around 40 peer-reviewed publications on neuropsychiatric topics, mostly on depersonalization and other dissociative conditions, and is the Vice-Chair of the Royal College of Psychiatrists Faculty of Neuropsychiatry.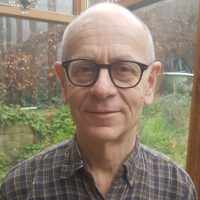 DR PETER MISCH
Consultant Child and Adolescent Psychiatrist specialising in forensic mental health. He has worked for the prison service and the NHS in England and currently provides medico-legal and independent clinical assessments in the United Kingdom and abroad. His interests include the multidisciplinary evaluation of developmental and neuropsychological difficulties in children; multi-systemic therapeutic work with children, families and professionals networks; the medicolegal evaluation and management of children in contact disputes; intra-familial homicide; music and therapy in forensic settings. Dr Misch enjoys being semi-retired, gardening and DIY projects, spending time with family and watching TV.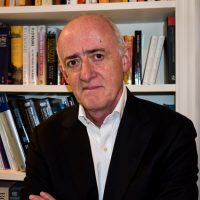 PROFESSOR SEAMUS O'MAHONY
Doctor and author. His first book The Way We Die Now won the British Medical Association's Council Chair's Choice Book Award in 2017. His second book Can Medicine Be Cured? was published in 2019. His new book, The Ministry of Bodies is published by Head of Zeus. He is visiting professor at the Centre for the Humanities and Health at King's College London. He is a regular contributor to the Dublin Review of Books and the Medical Independent, and has written also for The Irish Times, the Observer and the Saturday Evening Post.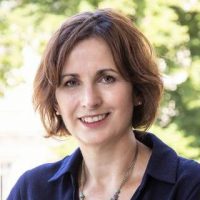 DR LIZ SAMPSON
Clinical professor in the Marie Curie Palliative Care Research Department, Division of Psychiatry, UCL. She studied medicine at the University of Birmingham and gained her MD from the Institute of Neurology at UCL. Her research focuses on epidemiology and health services research in end of life care for people with dementia and on dementia and delirium in acute hospitals. She is the principal investigator on the Empowering Better End of Life Dementia Care (EMBED-Care) NIHR/ESRC programme. She works clinically as consultant lead for older people's liaison psychiatry at North Middlesex University Hospital with Barnet Enfield and Haringey Mental Health Trust.