Spring Conference 2022
Online Spring Conference 2022
#PsychConf
6th – 8th April
Lyrath Estate Hotel, Kilkenny
External/Internal CPD credits:
Thursday: 7 credits | Friday: 7 credits
PROGRAMME
19:00 – 20:00 | WELCOME RECEPTION
Lyrath Hotel, Kilkenny
MANOR HOUSE
FROM 8.15 | REGISTRATION & POSTER EXHIBITION
MCCURDY SUITE
09:20 | WELCOME ADDRESS
Dr William Flannery, President, College of Psychiatrists of Ireland
MCCURDY SUITE
09:30 – 11:00
ADULT ADHD: CLINICAL, PERSONAL AND RESEARCH PERSPECTIVES
DR TOM MCMONAGLE | GENERAL ADULT PSYCHIATRIST, DUBLIN SOUTHWEST & TALLAGHT HOSPITAL
TREATING ADHD IN A GENERAL ADULT PSYCHIATRY SERVICE: FROM INNOCENCE TO EXPERIENCE
Vignettes and reflections of one doctor's time trying to meet this growing demand in an already busy service.
PROF JANE MCGRATH | ASSOCIATE PROFESSOR OF CHILD & ADOLESCENT PSYCHIATRY, TRINITY COLLEGE DUBLIN
WHAT IS ADHD? THE NEUROBIOLOGY
This talk provides an overview of key features of ADHD and focuses on the underlying pathophysiology of the disorder, including genetic, environmental, and neurobiological aspects.
DR DIMITRIOS ADAMIS | CONSULTANT ADULT PSYCHIATRIST, SLIGO MENTAL HEALTH SERVICES
PREVALENCE OF ADHD IN A GENERAL ADULT PSYCHIATRY SERVICE – NATIONAL AND INTERNATIONAL EVIDENCE
In the first part of this presentation, the second phase of a two-phase epidemiological investigation of the prevalence of adult ADHD in outpatients in Sligo/Leitrim area will be presented. In the second part, a systematic review and meta-analysis to estimate the pooled prevalence of ADHD in adult attendees of outpatient mental health clinics of all published epidemiological studies will be presented and factors that influence the prevalence rates will be discussed.
TASH MILNE | ADHD IRELAND
EXPERT BY EXPERIENCE
PROF AISLING MULLIGAN | CONSULTANT CHILD & ADOLESCENT PSYCHIATRIST, CAMHS, DUBLIN NORTH CITY & COUNTY
WHY DO WE TREAT ADHD?
This talk will summarise recent international epidemiological studies (Big Data) which have brought a new focus to why we need to treat ADHD
DR MARGO WRIGLEY | NATIONAL CLINICAL LEAD FOR THE SPECIALIST PERINATAL MENTAL HEALTH PROGRAMME & THE ADULT ADHD NATIONAL CLINICAL PROGRAMME
AN INVESTIGATION OF SUICIDAL BEHAVIOUR AND SELF-HARM IN ADULTS WITH ADHD IN IRELAND
This study was a joint initiative carried out by the UCD School of Psychology, ADHD Ireland and the Adult ADHD National Clinical Programme. A brief update on the implementation of the Adult ADHD National Clinical Programme will be included in this talk.
CHAIRED BY: PROF JANE MCGRATH
11:00 – 11:30 | COFFEE BREAK
11:30 – 13:00 | FRONTO-TEMPORAL DEMENTIA: WHAT THE PSYCHIATRIST NEEDS TO KNOW
DR OPHIR KERET | BEHAVIOURAL NEUROLOGIST AND NEUROSCIENTIST, GLOBAL BRAIN HEALTH INSTITUTE
FRONTOTEMPORAL DEMENTIA, HISTORY, PHENOTYPE & DIFFRENETIATION FROM PRIMARY PSYCHIATRIC DISORDERS
Frontotemporal dementia (FTD) is a type of dementia caused by neurodegenerative disease resulting in changes in socioemotional behaviour. The symptoms overlap with those of psychiatric disorders, leading to erroneous diagnoses, better knowledge about the features that lead clinicians to attribute behavioural changes to non-neurodegenerative psychiatric syndromes could aid in early diagnosis of FTD.
DR CLODAGH POWER | HIGHER SPECIALIST TRAINEE, PSYCHIATRY OF LATER LIFE & GENERAL ADULT PSYCHIATRY
THE BEHAVIOURAL VARIANT FTD PHENOCOPY SYNDROME: WHEN IT WALKS LIKE A DUCK AND QUACKS LIKE A DUCK, BUT ISN'T A DUCK
Since the mid-2000s, increasing attention has been paid to a subgroup of patients with the clinical characteristics of behavioural variant frontotemporal dementia (bvFTD) but whose presentation does not progress as expected over time. These patients are deemed to present with a "mimic" or phenocopy presentation of bvFTD which has been a source of puzzlement to clinicians who encounter it in clinical practice. In this presentation I will discuss some of the phenocopy cases that I encountered at the Memory Clinic in St. James's Hospital, take a look at the current literature on the topic and consider what we can learn about how the brain functions and responds to injury by understanding more about this intriguing condition.
PROF BRIAN LAWLOR | DEPUTY EXECUTIVE DIRECTOR OF THE GLOBAL BRAIN HEALTH INSTITUTE
LATE-ONSET FRONTO-TEMPORAL DEMENTIA
Fronto-temporal dementia (FTD) was once considered to be rare in people over the age of 65 years. However, we now know that at least 25% of cases of FTD can occur in older people. Using an illustrative case study, this presentation will review the current knowledge about late onset FTD and discuss the challenges of making diagnosis in this age group.
CHAIRED BY: PROF GERALDINE MCCARTHY
14:00 – 15:15 | PARALLEL SESSIONS
SESSION 1
PROF HENRY O'CONNELL | CONSULTANT PSYCHIATRIST & ASSOCIATE CLINICAL PROFESSOR, UNIVERSITY OF LIMERICK
EVOLUTIONARY PSYCHIATRY
Evolution has the potential to add new layers of meaning to our current biopsychosocial model in how we conceptualize both normal mental health and illness. And yet, despite its fundamental importance as a bedrock of biology, evolution is relatively neglected in medical and psychiatric education and training. For this talk I will outline key evolutionary concepts, making them relevant to everyday clinical practice. I will then outline some proposals for how evolutionary principles can be integrated into undergraduate medical education and postgraduate psychiatry training programmes
MAGUINNESS 3
SESSION 2 | LIVE STREAM
DR JOHN LYNE | ASSOCIATE PROFESSOR, RCSI & CONSULTANT PSYCHIATRIST, WICKLOW MENTAL HEALTH SERVICES
PROF MARY CLARKE | CONSULTANT PSYCHIATRIST, DETECT, CLUAIN MHUIRE MENTAL HEALTH SERVICES & CLINICAL PROFESSOR OF PSYCHIATRY, UCD
DR MARTHA FINNEGAN | POST-CST FELLOW, ST JAMES' HOSPITAL & TALLAGHT UNIVERSITY HOSPITAL
PATHWAYS IN RESEARCH
This session aims to highlight a range of opportunities in research through the speakers' own experiences and advice followed by a Q&A session. We will discuss how to get involved in research, tips for improving research skills and common pitfalls in the field.
CHAIRED BY: DR CORNELIA CAREY
MCCURDY SUITE
SESSION 3
DR EMER RUTLEDGE | CONSULTANT PSYCHIATRIST | NAVAN COMMUNITY MENTAL HEALTH SERVICES
IMPLEMENTING OPEN DIALOGUE IN THE NAVAN COMMUNITY MENTAL HEALTH TEAM
Open dialogue is an integrative approach to the organisation of mental health services. This approach embodies both systemic family therapy principles and principles of psychodynamic psychotherapy. In this session I will describe what the open dialogue approach is and how the Navan Community team have incorporated this practice into their everyday work. I will consider the international quantitative and qualitative research relating to open dialogue. This research suggests the open dialogue approach may help people in their recovery from severe mental health crises and improve long-term outcomes, although this research has its limitations. Lastly, I will discuss some initial findings from our team reflecting the experience of mental health professionals, patients and families during the implementation of open dialogue.
MAGUINNESS 1 & 2
15:15 – 15:45 | COFFEE BREAK
15:45 – 17:00 PLENARY SESSION
PROPOSED NEW MENTAL HEALTH ACT
DR JOHN LYNE | ASSOCIATE PROFESSOR, RCSI & CONSULTANT PSYCHIATRIST, WICKLOW MENTAL HEALTH SERVICES
DR CARAGH BEHAN | GENERAL ADULT PSYCHIATRIST AND SENIOR CLINICAL LECTURER, RCSI
This session will allow the College to consider and debate the proposed amendments to the Mental Health Act.  There will be two presentations, one on the economics of the proposed changes to the Mental Health Act, the other on the recent survey of College of Psychiatrists members on the proposed Act. The presentations will be followed by an opportunity for members to discuss the proposed changes
CHAIRED BY: DR LORCAN MARTIN
MCCURDY SUITE
19:30 – LATE | DRINKS RECEPTION AND CONFERENCE DINNER
MANOR HOUSE
FROM 8.30 | REGISTRATION & POSTER EXHIBITION
MCCURDY SUITE
09:30 – 11:00 | BARRIERS TO MENTAL HEALTH CARE FOR ADULT AUTISTIC PEOPLE: CHALLENGES AND POSSIBLE SOLUTIONS
DR MAEVE MORAN | CONSULTANT LEARNING DISABILITY PSYCHIATRIST, BROTHERS OF CHARITY SERVICES
A CASE SERIES OF YOUNG AUTISTIC ADULTS WITH CO-OCCURRING MENTAL HEALTH DISORDERS AND NO STANDARDISED PATHWAY TO CLINICALLY APPROPRIATE CARE
This talk will focus on a case series illustrating the impact of the lack of emergency care pathways on the psychiatric status of adults with autism spectrum disorder
MR EDWARD MARCUS | SOCIAL WORKER & MANAGING DIRECTOR, MARCUS AND MARCUS
THE ROLE OF INDIVIDUALISED SUPPORT FOR AUTISTIC ADULTS
DR LAURA CRANE | ASSOCIATE PROFESSOR, CENTRE FOR RESEARCH IN AUTISM AND EDUCATION (CRAE), UCL INSTITUTE OF EDUCATION
KNOW YOUR NORMAL: MENTAL HEALTH IN AUTISTIC YOUNG PEOPLE
In this talk, Laura will present a research project – Know Your Normal – that was designed and conducted by academic researchers at UCL, together with a team of autistic young people. In describing this work, Laura will emphasise the importance of autistic young people knowing what 'normal' looks and feels like in relation to their mental health. Laura will also discuss the role of professionals in supporting autistic young people's mental health, based on her research eliciting the views and perspectives of psychiatrists on working with autistic people.
PANEL OF EXPERTS:
Dr Evan Yacoub, Consultant Psychiatrist in Intellectual Disability, HSE National Placement Oversight & Review Team, Clinical Lead
Dr Amir Niazi, National Clinical Advisor and Group Lead for Mental Health
CHAIRED BY: PROF LOUISE GALLAGHER
11:30 – 13:00 | PROFESSIONALISM IN TRAINING
PROFESSOR DUBHFEASA SLATTERY | PROFESSOR & CONSULTANT RESPIRATORY & GENERAL PAEDIATRICIAN, RCSI & CHILDREN'S HEALTH IRELAND, TEMPLE STREET
DR AOIBHINN LYNCH | CONSULTANT OLD AGE PSYCHIATRIST & DEAN OF EDUCATION, CPSYCHI
DR FIONA CROTTY | CONSULTANT OLD AGE PSYCHIATRIST & HEAD OF CONTINUOUS ASSESSMENT, CPSYCHI
This session will focus on professionalism and will consider the inclusion of professional behaviour within the teaching and assessment structures of postgraduate training. This should be of interest to both trainees and educational supervisors.
CHAIRED BY: DR AOIBHINN LYNCH
14:00 – 16:00 | KEEPING THE BODY IN MIND
SHARING THE CARE – MEMBERS OF CPSYCHI REFOCUS (RECOVERY EXPERIENCE FORUM OF CARERS AND USERS OF SERVICES), PSYCHIATRY, GENERAL PRACTITIONER AND ENDOCRINOLOGY COME TOGETHER TO DISCUSS PHYSICAL HEALTH IN MENTAL ILLNESS
This interactive and engaging session weaves together lived experiences of managing physical health in people with mental illness. As one in four of us will experience mental illness in our lifetimes, this session should be of interest to anyone living with, managing, or treating mental illness. In this three part session there will conversations with a very experienced General Practitioner who is also a caregiver for a daughter with schizophrenia, and will explore the challenges from poor physical health faced by many people with severe mental illness and their families, and how services can help; further conversations with members of the CPsychI REFOCUS group who will share the impact mental illness has had on their physical health and reflections on personal empowerment; and finally a teaching session and conversation on shared care and management of diabetes by a Consultant Endocrinologist with a special interest in mental illness.
DR DAVID SHIERS | CLINICAL ADVISOR, NATIONAL AUDITS OF SCHIZOPHRENIA & NICE GUIDELINE ON REHABILITATION FOR ADULTS WITH COMPLEX PSYCHOSIS AND DR CARAGH BEHAN | GENERAL ADULT PSYCHIATRIST AND SENIOR CLINICAL LECTURER, RCSI
A CONVERSATION WITH A DEMANDING CAREGIVER; THE ROLE OF ADVOCACY IN CHALLENGING THE HEALTH INEQUALITIES EXPERIENCED BY PEOPLE WITH SEVERE MENTAL ILLNESS
DR MIA MCLAUGHLIN | CONSULTANT OLD AGE PSYCHIATRIST, ST LUKES HOSPITAL, KILKENNY, MR BRIAN MCNULTY | CO-CHAIR, REFOCUS GROUP, CPSYCHI AND MR. GEORGE BRIDGES | REFOCUS, CPSYCHI
A CONVERSATION ON THE CHALLENGES AND BARRIERS TO GOOD PHYSICAL HEALTH AND LIVING WELL WITH MENTAL ILLNESS; AND THE IMPACT THAT COMMUNICATION, INTEGRATION OF SERVICES AND PERSONAL EMPOWERMENT HAVE WHEN MANAGING PHYSICAL HEALTH CO-MORBIDITIES AND SIDE-EFFECTS OF MEDICATION
DR DAVID HOPKINS, ENDOCRINOLOGIST AND DIABETES SPECIALIST, KING'S HOSPITAL, LONDON
THE INTERPLAY BETWEEN DIABETES AND PSYCHOSIS
Q&A PANEL DISCUSSION
CHAIRED BY:        DR CARAGH BEHAN
MCCURDY SUITE
SPEAKERS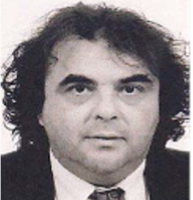 ADAMIS, DIMITRIOS
ADAMIS, DIMITRIOS; is a psychiatrist, statistician and researcher. He is researching delirium over the last fifteen years and currently another attention disorder, the ADHD. He is working as consultant psychiatrist in Sligo and is an honorary Senior Lecturer in the Universities of Galway and Limerick.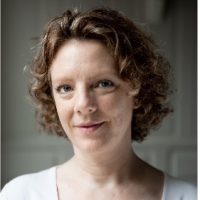 BEHAN, CARAGH
BEHAN, CARAGH; is a general adult psychiatrist and Senior Clinical Lecturer in RCSI. She has a PhD in Health Economics and is trained to teach mindfulness and meditation to children, adolescents, and adults. She has worked in the area of early intervention in psychosis. She has a particular interest in the integration of physical and mental health in people with mental illness, and in youth and student mental health.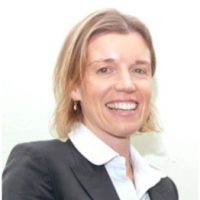 CLARKE, MARY
CLARKE, MARY was appointed as a consultant psychiatrist to St John of God Hospital in 2001.  A graduate of University College Dublin, she completed her basic clinical training on the St. John of God rotational scheme in psychiatry. In 1998 she completed a two year research fellowship funded by the Stanley Medical Research Institute working on the St John of God and Cluain Mhuire first episode psychosis study.  In 2011 she took up the post of Clinical Lead with the DETECT early intervention service. Her research interests are reflected in publications on outcome in first episode psychosis, physical health and early intervention.  She is a Clinical Professor of Psychiatry in UCD, and a fellow of the Royal College of Psychiatrists UK and the Royal College of Physicians in Ireland.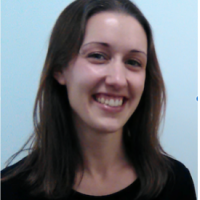 CRANE, LAURA
CRANE, LAURA; is an Associate Professor at University College London (UCL), based at the Centre for Research in Autism and Education (CRAE). Laura trained as a psychologist, and specialises in mixed-methods research with autistic people, their families, and the professionals who work with them.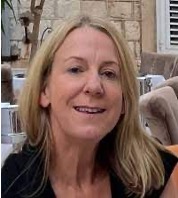 CROTTY, FIONA
CROTTY, FIONA MRCPsych, MSC (Clin Educ); is a consultant psychiatrist in old age psychiatry based in Dublin north city and she is also currently the Head of Continuous Assessment in the College of Psychiatrists of Ireland. She co-chairs the SCCAARP (Syllabus, Curriculum and Annual review of progress) sub -committee) and is an active member of PTC. Her particular interests are in curriculum development, assessment of professionalism and remediation processes.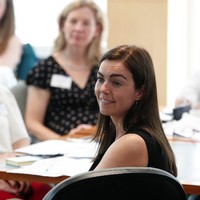 FINNEGAN, MARTHA
FINNEGAN, MARTHA; is a Post-CST Fellow in Young Onset Dementia at St James's and Tallaght University Hospitals, having trained in Old Age Psychiatry. Her PhD at TCD focused on cognitive effects of electroconvulsive therapy and ketamine and she subsequently received a Fulbright Scholarship to Yale University and a British Science Association Media Fellowship. She has qualifications in law, palliative care, and neuroimaging and her research interests encompass cognition and capacity-related topics. She is Associate Editor at the Irish Journal of Psychological Medicine.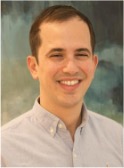 KERET, OPHIR
KERET, OPHIR; is a senior neurologist in Rabin Medical Center, a tertiary medical center associated with Tel Aviv University. He completed advance training in dementia as part of the Atlantic fellowship for equity in brain health, part of the Global Brain Health Institute and Memory and Aging Center in the university of California, San Francisco.  He leads the early onset dementia clinic and is the principal investigator on several prospective research studies in dementia in Israel.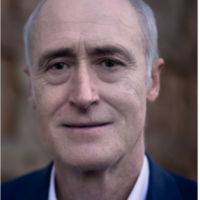 LAWLOR, BRIAN
LAWLOR, BRIAN; is Professor of Old Age Psychiatry at Trinity College Dublin and Deputy Executive Director of the Global Brain Health Institute based at Trinity College Dublin and University of California San Francisco. He was the founding Director of the Mercer's Memory Clinic and a Consultant Old Age Psychiatrist at St. James's Hospital.  His main clinical and research interests are in the diagnosis and treatment of dementia, caregiver burden in dementia and the impact of loneliness on brain health.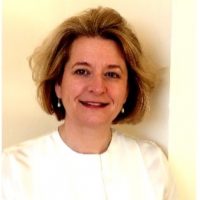 LYNCH, AOIBHINN
LYNCH, AOIBHINN MD, MRCPsych, MSc (Medical Education); is a Consultant in Old Age Psychiatry in Dublin South West and UCD Associate Clinical Professor. She is currently Dean of Education for the College of Psychiatrists of Ireland.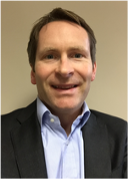 LYNE, JOHN
LYNE, JOHN; is an Associate Professor in Royal College of Surgeons in Ireland and Consultant Psychiatrist in Wicklow Mental Health Services. Dr Lyne has been Editor-in-Chief of Irish Journal of Psychological Medicine since 2016. He has completed doctoral research on negative symptoms in early psychosis and is authored on over 70 peer reviewed scientific papers.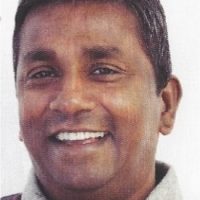 MARCUS, EDWARD
MARCUS, EDWARD; qualified as a Social Worker in the UK in 1994. He set up Marcus & Marcus Ltd in 2002. He is the Managing Director of this company. Marcus & Marcus Ltd is registered with the Care Quality Commission and also accredited by the National Autistic Society. To date, they employ just over five hundred staff and support approximately one hundred adults with a Learning Disability / Autism. Their primary area of operation is within the North London Boroughs of Haringey, Enfield and Barnet.  Within their local area, they are recognised for the provision of Supported Living services for clients on the Autism Spectrum / Learning Disability who have a long-standing history of challenging Services. They have been consistently commended by the National Autistic Society for our outstanding autism practice.  Edward has first-hand experience over many years of providing Services, including what good practice looks like and what are the day-to-day challenges of providing community-based Services for this very complex group of individuals.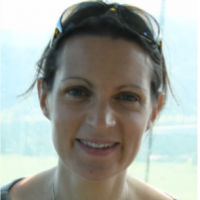 MCGRATH, JANE
MCGRATH, JANE; is a researcher and clinician, currently working as Associate Professor of Child and Adolescent Psychiatry in Trinity College Dublin, where she leads an ADHD research group, and as a Consultant Child and Adolescent Psychiatrist in the HSE Linn Dara Child and Adolescent Mental Health Services leading ADMiRE, the first public specialist service for children with Attention Deficit Hyperactivity Disorder (ADHD) in Ireland. From a research perspective, Jane has a background in using functional and structural neuroimaging to investigate neural connectivity in neurodevelopmental disorders. She is particularly interested in how brain connectivity influences behaviour, and her current neuroimaging research focuses on how changes in brain structure and function over time influence behaviour in children with ADHD. Jane's research interests are largely driven by concerns that have arisen out of clinical practice, and she aims to improve both clinical practice and safety for patients through her research.
MCLAUGHLIN, MIA
MCLAUGHLIN, MIA; has worked as a consultant in psychiatry of later life for the past 22 years, in NHS Scotland and then with the HSE. She is a passionate advocate of patient centred care, with a recognition of the patient as their own expert and the importance of a recovery-based approach to treatment. Having been a member of the REFOCUS committee for a couple of years she became the psychiatrist co-chair 3 years ago. As Clinical Director for CKK MHS she works towards delivering a high-quality service for people with moderate to severe psychiatric disorder.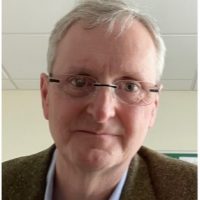 MCMONAGLE, TOM
MCMONAGLE, TOM; qualified in medicine in 1990 and started in psychiatry in the UK in 1994. He has been a general adult psychiatrist in Dublin Southwest and Tallaght Hospital since 2004. His interest in ADHD arose when he was persuaded to join the Working group developing the ADHD clinical program for adults as a representative of general adult Psychiatry in late 2016.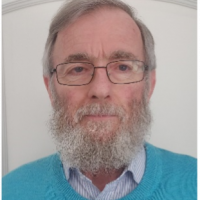 MCNULTY, BRIAN
MCNULTY, BRIAN;  who is in recovery with a Bi-Polar condition, experienced 7 psychotic episodes and hospitalisations between 1974 and 1990. He qualified as a social worker in 1984 and worked full time as a professional since then. Brian completed a Masters in Family Psychotherapy in 2003. He was discharged from psychiatric services in 2008 and is not now on medication for his condition. Brian currently works as a counsellor with families affected by imprisonment in an NGO called the Bedford Row Family Project in Limerick.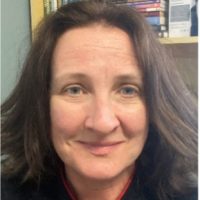 MORAN, MAEVE
MORAN, MAEVE; is a Consultant General Adult and Community Psychiatrist, a Consultant Psychiatrist in Learning Disability and a medical CBT psychotherapist. She is a Fellow of the Royal College of Psychiatrists in the UK. She is a member of the College of Psychiatrists of Ireland since its inception. She is an Honorary Senior Lecturer with RCSI. She has a Master's in Education. Dr Moran is current Chair of the Faculty of Psychiatry of Learning Disability and a College of Psychiatrists of Ireland Council Member.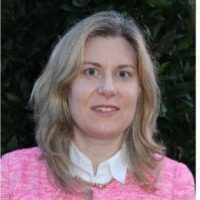 MULLIGAN, AISLING
MULLIGAN, AISLING; is a Consultant Child and Adolescent Psychiatrist in Dublin North City and County CAMHS and Clinical Professor in University College Dublin. Professor Mulligan has an extensive background in ADHD research, with an interest in genetic and environmental influences in ADHD, as well as neuropsychological measurements in ADHD. She has studied the overlap of symptoms of ADHD and other neurodevelopmental disorders, including the overlap of autism symptoms and ADHD, and the overlap with Tourette's disorder. Professor Mulligan is a member of the Adult ADHD Clinical Programme committee.  Professor Mulligan is also the Director of the UCD Child Art Psychotherapy MSc programme. She has developed a patient report outcome measure for young children – the "My Feelings Form" and is currently working on electronic tools for use in CAMHS and healthcare settings. Recent research has focused on enhancing the voice of the child in his/her healthcare.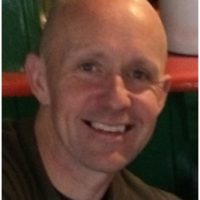 O'CONNELL, HENRY
O'CONNELL, HENRY; is a graduate of Trinity College Dublin (1997) and he is currently employed as Consultant Psychiatrist with Laois-Offaly Mental Health Services, based in Portlaoise, and as Adjunct Associate Clinical Professor with the School of Medicine, University of Limerick. Henry has a career-long interest in evolution and psychiatry, particularly in relation to clinical applications of the evolutionary perspective and the need for enhanced medical education in the area of evolution. In 2021, Henry helped establish the College of Psychiatrists of Ireland Evolution and Psychiatry Special Interest Group, of which he is founding Chair, and earlier this year he published his first book in this area: 'Evolution and Psychiatry: Clinical Cases'.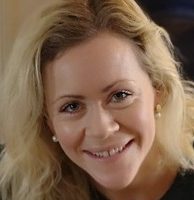 POWER, CLODAGH
POWER, CLODAGH; is in her 3rd year of higher specialist training in Psychiatry of Later Life and General Adult Psychiatry. She previously completed her BST in General Medicine. She spent two years as a clinical research fellow in the Memory Clinic in St. James's Hospital where she completed her MD on dementia care within the acute hospital setting. She is particularly interested in neurocognitive disorders and dementia care, has published on both topics, and is currently involved in research in the area of dementia palliative care.

RUTLEDGE, EMER
RUTLEDGE, EMER; is a consultant general adult psychiatrist working in a community mental health team in Navan. She has a master's in psychoanalytic psychotherapy from UCD and this practice informs her everyday work. Dr Rutledge has an MD from TCD in the area of psychosis and capacity, having carried out some research in this area while working in the National Forensic Service. She is the joint clinical lead for the Early intervention in Psychosis Service in Meath.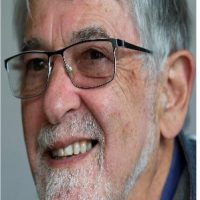 SHIERS, DAVID
SHIERS, DAVID; David has been campaigning for mental health care reform since the late 90's when his daughter was given a diagnosis of schizophrenia in her late teens.  Derived from what he felt was lacking in his daughter's early experiences of care David changed his career, leaving general practice to co-lead with Professor Jo Smith the UK's National Early Intervention in Psychosis Programme through the era of the National Service Framework. Now 'sort of retired', David continues to challenge why people like his daughter should accept poor physical health. He co-led with Dr Jackie Curtis the Healthy Active Lives, an international consensus on intervening early to protect people's bodies as well as minds – launched at the International Early Psychosis Association in Tokyo (2014).  He has been a clinical advisor to the National Audit of Schizophrenia and has taken part in several relevant NICE guideline and quality standards. David has been acknowledged by the RC Psych as 'Carer of the Year' in 2015; and in 2016 received the OBE.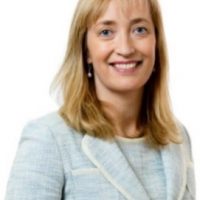 SLATTERY, DUBHFEASA
SLATTERY, DUBHFEASA; MB BCh, MRCPI (Paeds), FRCPI, DLQ, M Med Sci, PhD Lead, CHI Professionalism Programme, Consultant Respiratory and General Paediatrician, Children's Health Ireland at Temple St., Dublin Clinical Professor, RCSI University of Medicine and Health Sciences. Dubhfeasa is Lead for Children's Health Ireland (CHI) Professionalism Programme. Prior to this, she held the post of inaugural Chair and Professor of Medical Professionalism at the Royal College of Surgeons in Ireland (RCSI, 2017-2019) where she wrote and developed a professionalism programme that spanned undergraduate and postgraduate education and CPD. Prior to this, she held the national role of Head of Clinical Risk at the State Claims Agency, the government agency responsible for the Clinical Indemnity Scheme (2014-2017). Some of her work there involved analyses of national data pertaining to patient safety incidents, claims and costs culminating in the publication of two national reports. She is a Consultant Respiratory and General Paediatrician of 18 years (University of Dublin, Trinity). She completed her postgraduate training (3-year fellowship) at the Children's Hospital Boston and Harvard Medical School before working there as a Consultant Respiratory Paediatrician. Dubhfeasa has a PhD in Molecular Medicine and has published on basic science, translational, clinical and educational research.  She has received independent research grant funding and multiple national and international research awards. In 2009, she was one of three international recipients of an American Ireland Fund Award for her contribution to Paediatrics, leadership, and fundraising. Dubhfeasa consolidated her interest in quality improvement in healthcare by completing a Diploma in Leadership and Quality in Healthcare (RCPI) in 2014, the Safety, Quality, Informatics and Leadership programme (2015-16) through Harvard Medical School and the Harvard Quality and Leadership programme for Healthcare executives (2016). She held multiple national roles including Associate Dean of Hospital Inspections at the Royal College of Physicians of Ireland (2010-2014) and was the lead paediatrician for the national Outpatient Parenteral Antimicrobial Therapy programme (2011-2014). Dubhfeasa has always enjoyed teaching. She has a Master's in Education for Healthcare Professionals (Queen's University 2011) and has authored and delivered national courses. Dubhfeasa is a fellow of the RCPI.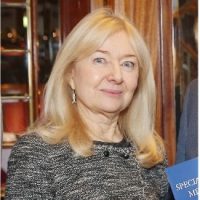 WRIGLEY, MARGO
WRIGLEY, MARGO; Consultant Psychiatrist now working in HSE Mental Health Clinical Programmes, Dr Steevens' Hospital. Currently National Clinical Lead for the Specialist Perinatal Mental Health Programme and for the Adult ADHD National Clinical Programme. Previously worked as HSE National Clinical Lead for Mental Health, prior to that as Executive Clinical Director, Dublin North-West and Central Mental Health Service. Main interest is in service design and implementation: has designed national service model in Psychiatry of Old Age having set up first service in Ireland, designed Mental Health Intellectual Disability Service for Dublin Northeast (now implemented), Mental Health Service for People who are Deaf.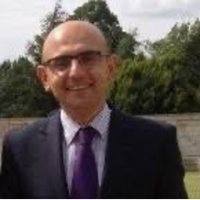 YACOUB, EVAN
YACOUB, EVAN has been working as a Consultant Psychiatrist for People with a Learning Disability for over a decade. He recently received a Health Service Leadership Academy Leading Care 1 Award and an Irish Management Institute Graduate Award in Executive Healthcare Leadership. He works and has worked in various leadership roles including current roles as NPORT Clinical Lead (the National Placement Oversight & Review Team) and MHID National Development Clinical Lead. Dr Yacoub is also a recent member of the Executive Committee for the European Association of Mental Health and Intellectual Disability. He was previously Chair of the Faculty of Learning Disability at the College of Psychiatrists of Ireland and Acting National Clinical Advisor and Group Lead for Mental Health.