Tips for reporting on suicide-related issues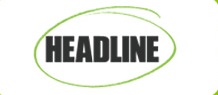 Suicide is a word that is ever prevalent in Irish society. Very few people can claim to not know someone directly or indirectly who has died by suicide in recent yearand we are frequently reminded of the issue by the media.
Although it is important for the media to cover these stories, care must be taken in how these stories are presented. Research has shown that inappropriate reporting can lead to 'copycat' behaviour from vulnerable people.
Here are some tips from Headline, the National Media Monitoring Programme for Mental Health and Suicide to help ensure that your coverage tackles stigma and helps promote help-seeking.
Avoid over-simplistic explanations of suicide. Although the reasoning may seem obvious, suicide is never the result of a single factor. It's important to acknowledge the complexity of suicide and highlight its impact on those who are left behind.
Signpost to sources of support in articles related to suicide. This is crucial. Taking this measure alone can be the difference between someone in distress getting the help they need or not. The Samaritans' Freephone Helpline (116 123) is available 24/7. The website www.yourmentalhealth.ie includes a directory of mental health services in Ireland.
Avoid explicit details of suicide method as this may give vulnerable people the knowledge they need to imitate the behaviour and complete suicide. Similarly, remember the risk of copycat behaviour due to 'over-identification'. Vulnerable individuals may identify with a person who has died, or with the circumstances in which a person took their own life.
Take care with the positioning of new stories. Avoid placing stories on the front-page. Positioning and repetition of stories can have a negative impact on vulnerable people.
Never use graphic photographs relating to suicide or self-harm. These have a hugely negative and triggering impact on those in distress.
Keep the tone of the piece non-sensational.
Avoid disclosing content from suicide notes.
Original blog post 'Tips for reporting on suicide-related issues' on Headline.ie
Headline has been set up by the Health Service Executive's National Office for Suicide Prevention as part of Reach Out National Strategy for Action on Suicide Prevention. Headline is managed by Shine – support for people affected by mental ill health.