Don't deny them this treatment – Letter to the Editor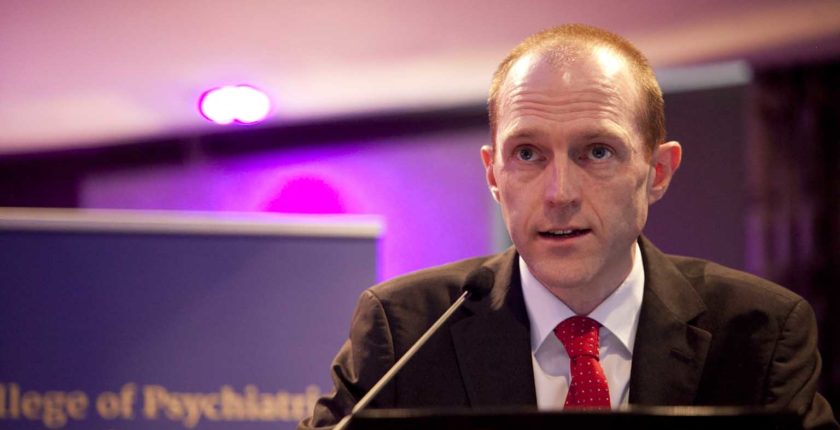 The following is a letter sent to the Irish Independent from Prof Brendan Kelly 
Sir – Your news report under the heading, 'Mentally ill still forced to endure shock treatment,' (Sunday Independent, 15 November), dealt with whether it should be possible for a person with impaired mental capacity to receive ECT without consent.
Most mental health care is entirely voluntary – 89pc in 2013. Similarly with ECT, 85.5pc of treatments in 2013 were administered with the patient's consent.
But for those who, even with decision-making support, lack mental capacity to decide about ECT, the current position is that a person must first be detained under the Mental Health Act 2001 – a three-step process requiring that someone, such as a family member, apply for involuntary admission; a doctor (such as a GP) examine the patient and agree that it is necessary; and, finally, a consultant psychiatrist examine the person and also agree that it is necessary.
The patient is then assigned a solicitor under a free legal aid scheme and the Mental Health Commission sends an independent psychiatrist to examine the patient. A mental health tribunal then reviews the involuntary admission order.
The tribunal is independent of the hospital; has a lay (non-medical) majority; decides by majority voting; and has the power to discharge the patient. Patients are provided with further legal aid and funding for psychiatric opinions if they appeal to higher courts.
Once detained, a patient can receive medication without consent only if certain additional conditions are fulfilled. If he or she is deemed to require ECT and is either "unable or unwilling" to consent, there is a further requirement for another examination and opinion.
The use of the "unwilling" (as opposed to "unable") part of these ECT criteria is uncommon: in 2012, there were 1,921 involuntary admissions and the "unwilling" criterion in the ECT provisions was relevant to just four of these, three of whom also lacked mental capacity to decide about treatment.
As a result, ECT without consent was administered to just one patient solely on the basis of the "unwilling" criterion in 2012. In 2013, that figure was unchanged, with, again, just one patient receiving ECT solely on the basis of the "unwilling" criterion.
Nonetheless, every single person matters and there is widespread agreement that "unwilling" will be deleted from the legislation, probably by the end of this year. This will just leave the "unable" part of the criteria for ECT without consent – that is, people with depression so severe, or intellectual disability so profound, that they cannot understand the options, even with decision-making support.
Should their lack of mental capacity mean that they are denied a National Institute for Health and Care Excellence (NICE)-approved treatment for depression that would be available to them if they possessed mental capacity?
The UN Convention on the Rights of Persons with Disabilities (CRPD) is very clear that "persons with disabilities" must receive "the same range, quality and standard of free or affordable health care and programmes as provided to other persons".
Just as no one would dream of denying medical or surgical care to persons with impaired decision-making capacity for specific decisions (such as some people with intellectual disability), we should also ensure that all approved mental health treatments, ranging from psychotherapy to ECT, are available to all, regardless of mental capacity.
For those with impaired mental capacity (such as severe mental illness), additional safeguards are clearly needed and are in place, but impaired mental capacity should never be used as an excuse for denying treatment.
To do so would be a profound violation of the equal right to medical care and, on rare but very real occasions, a denial of the right to life.
Department of Adult Psychiatry,
School of Medicine and Medical Science,
University College Dublin