Obituary: Dr Dermot Walsh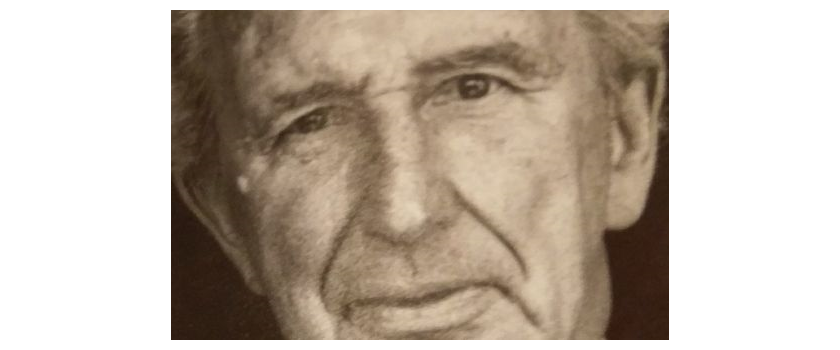 Leading reformer of Ireland's mental health services and advocate for the mentally ill.
Courtesy of Irish Times, published 25/02/17
Dr Dermot Walsh, who has died aged 86 following a brief illness, was, for over six decades, a leading reformer of Irish mental health services and a tireless advocate for the mentally ill. He contributed substantially to the end of the era of the asylum in the Republic and the modernisation of mental health services here.
He worked as a consultant psychiatrist, clinical director, researcher, adviser to the Department of Health, and inspector of mental hospitals. As inspector from 1987 to 2003, Walsh was unsparing in his reports on conditions in psychiatric facilities. He was similarly direct about overall levels of service provision, especially when there was a significant divergence between policy and practice. Always objective and fair, Dr Walsh did not hesitate to criticise when standards were not met, but nor did he fail to praise when he encountered high quality care.
The eldest of four children who grew up in Rathgar, he was educated at St Mary's College and Blackrock College. He studied medicine at UCD, graduating in 1955. Following his intern year he worked at Grangegorman Mental Hospital and St John of God Hospital, Stillorgan.
He completed specialist training in psychiatry at the University of Leeds before returning to Ireland in 1963 to work at St Loman's Hospital, Ballyowen, first as assistant medical officer and then consultant psychiatrist.
He was especially involved in moving Ireland's mental health system away from the old asylums and towards community care. He started one of the first community-based mental health services in Ireland, and served as clinical director of St Loman's Mental Health Service and, later, the department of psychiatry in Tallaght Hospital. He was also clinical director of the Kildare/West Wicklow Mental Health Service and director of the Mental Health Division of the Medicosocial Research Board and, later, Health Research Board (HRB).
Effectiveness
Early in his career he was awarded a World Health Organisation (WHO) Travelling Fellowship in Epidemiological and Social Psychiatry and served as Regional Officer for Mental Health at the WHO European office in Copenhagen. He strongly promoted the establishment of the Schizophrenia Association of Ireland during the 1970s.
Always convinced of the effectiveness of working with government, Dr Walsh first gave evidence to the 1966 Commission of Inquiry on Mental Illness. He subsequently contributed to revisions of mental health legislation and was involved in key developments in mental health policy, including Planning for the Future (1984) and A Vision for Change (2006).
In addition to his own epidemiological and genetic research, he established the National Psychiatric In-Patient Reporting System and made a number of original contributions to the history of psychiatry in Ireland. In 1982, he founded and edited the Irish Journal of Psychiatry.
Clinical colleagues remember a man noted for his kindness to patients, no matter what their diagnosis. His inspectorate reports frequently raised concerns about the substandard accommodation for patients in long-stay psychiatric hospitals. He abhorred the dirt and squalor he came across, highlighting unacceptable practices such as the sharing of underwear, overcrowding, and a lack of rehabilitation facilities.
Dr Walsh married a co-worker, Eilis, in 1976. They shared a love of travel, especially to Italy and France. Something of a polymath, his interests included cars, architecture, art, food, wine, sports music and languages.
A man of outstanding integrity, his contribution to the modernisation of Irish mental health services was unique and invaluable.
He is survived by his wife Eilís.